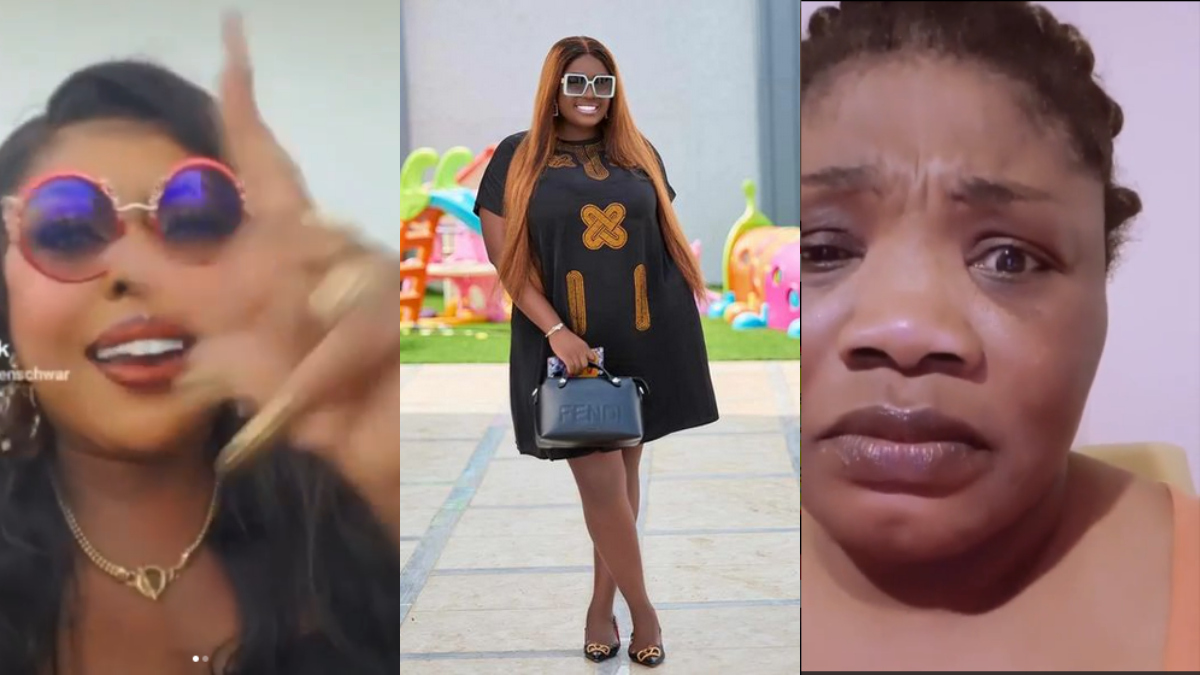 Tell the world how Tracey Boakye lost her Pregnancy after you took her to Tamale – Maa Linda fires Afia Schwar
Tho Maa Linda threw in the towel and advised Afia to cease Fire, it seems she is back again after Afia dissed her daughters and exposed certain secrets about her family. The two seems to drag those around them as they continue their beef.
Tracey Boakye has just caught a stray bullet as Maa Linda claim Afia Schwar caused her to lose her Pregnancy after she took her to Tamale. She claim Afia took Tracey to Tamale for Protection and Tracey was given something to drink when she was Pregnant.
She claim Tracey lost her Pregnancy after taking in the concoction and Afia smartly collected the blood from the miscarriage which she has kept in her room and has been using for her own things. The fight between these two has brought out several revelation which has shocked Netizens
https://www.instagram.com/p/CivW_9zDzb2/