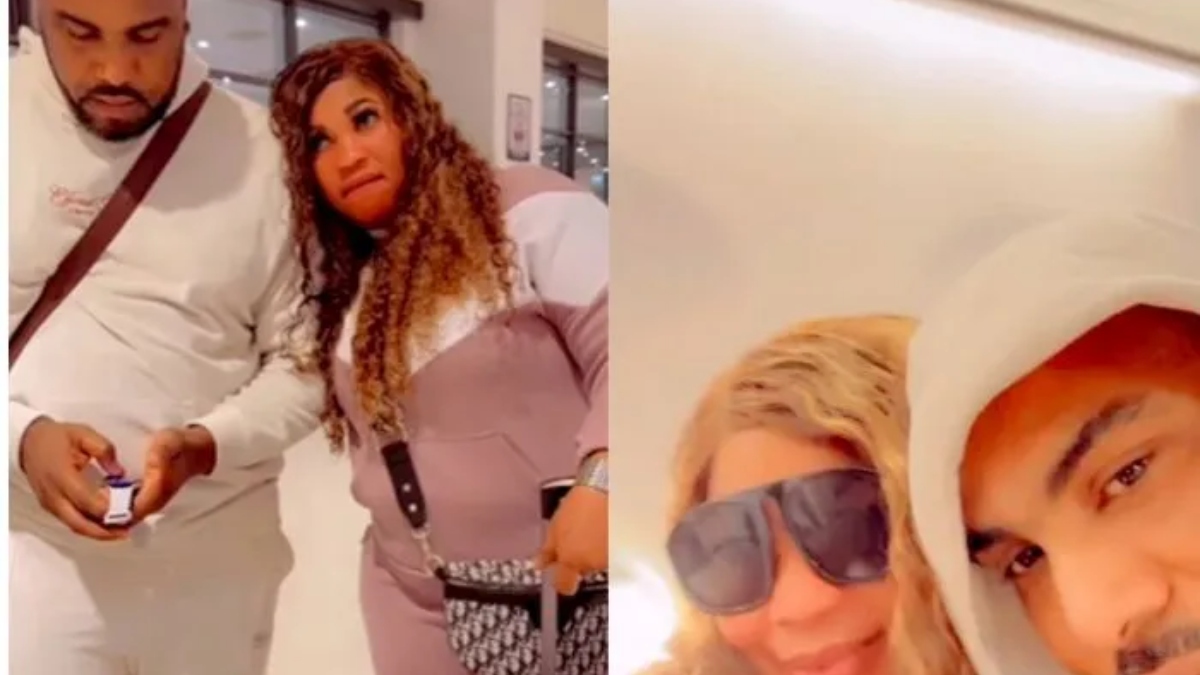 A Ghanaian spiritualist identified as K Gyasi has made a wid revealation about Facebook blogger Naana Brown.
According to him, Naana Brown has used charms to fool her husband to support whatever she does.
He disclosed that Naana Brown contacted him for help after she realised that women were chasing her husband.
According to the spiritualist, ,he fried chicken added spiritual herbs and turned it into a concoction for Naana Brown to add to her husband's food.
He added that Naana Brown's husband has been tuned to obey his wife and also support her in whatever she does whether she right or wrong including social media fights.
Spiritualist Mr. K. Gyasi went further to say Santiago is the only man who supports his wife in unnecessary social media beefs, he does all these under the influence of black powers given to his wife by him.
liten to rhe spiritualist here;