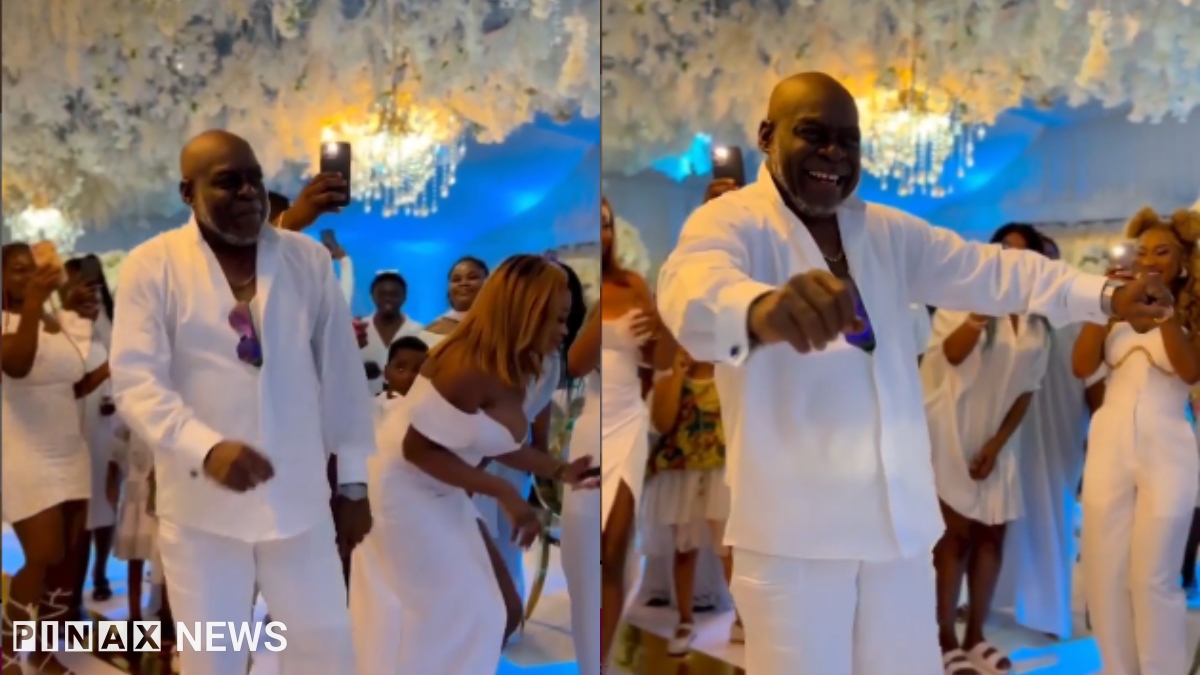 Veteran Ghanaian Actor Kofi Adjorlolo steals the shine at the lavish First Birthday celebration of his Grandson
Veteran Ghanaian Actor Kofi Adjorlolo was spotted at the christening and the birthday celebration of his Grand Son. The birthday which was white themed saw bundles of Cash being sprayed on the little celebrant as he attempted to drive his Lexus .
In the video, The Grandson of Kofi Adjorlolo, Jayden is seen holding some of the cash as his father sprays him more as he attempt to drive it. Kofi is then seen happily dancing as the people around cheer him on.
According to reports, Jayden's father is a rich Ghanaian Man identified as Too Much, And this is Jayden's first Birthday celebration which has left Netizens admiring the love his Parents have for him. The party took place on Sunday the 11th of September 2022.