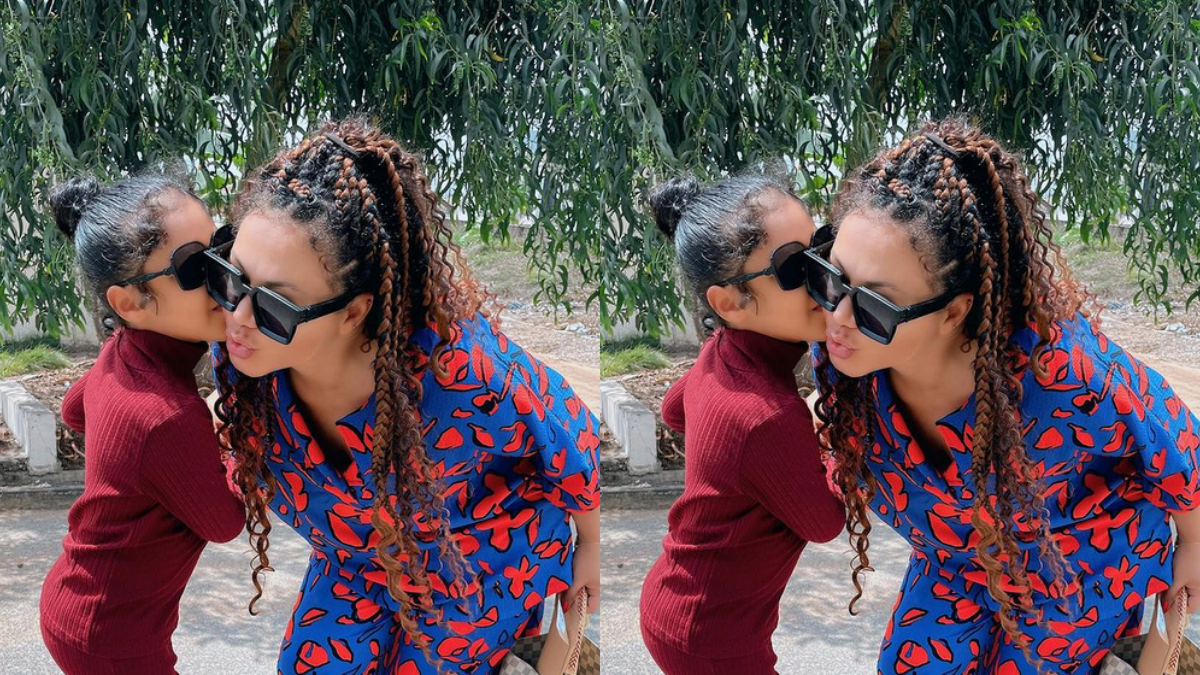 "The greatest thing you'll ever learn is to love and be loved in return" Nadia Burai reveals as she shows off the face of one of her daughters
Ghanaian Actress Nadia Buria has dropped an adorable Photo of her self and one of her daughter with a caption that has melted the heart of social media users. The Actress is one of the few that has kept her love life very private away from social media.
She has also never showed the face of her Husband or daughters ever since she gave birth or even got married keeping Netizens on their toes waiting patiently to see the beautiful faces of her daughter. However Nadia has dropped a Photo on her Instagram page almost showing the face of her daughter.
She captioned it:"The greatest thing you'll ever learn is to love and be loved in return."