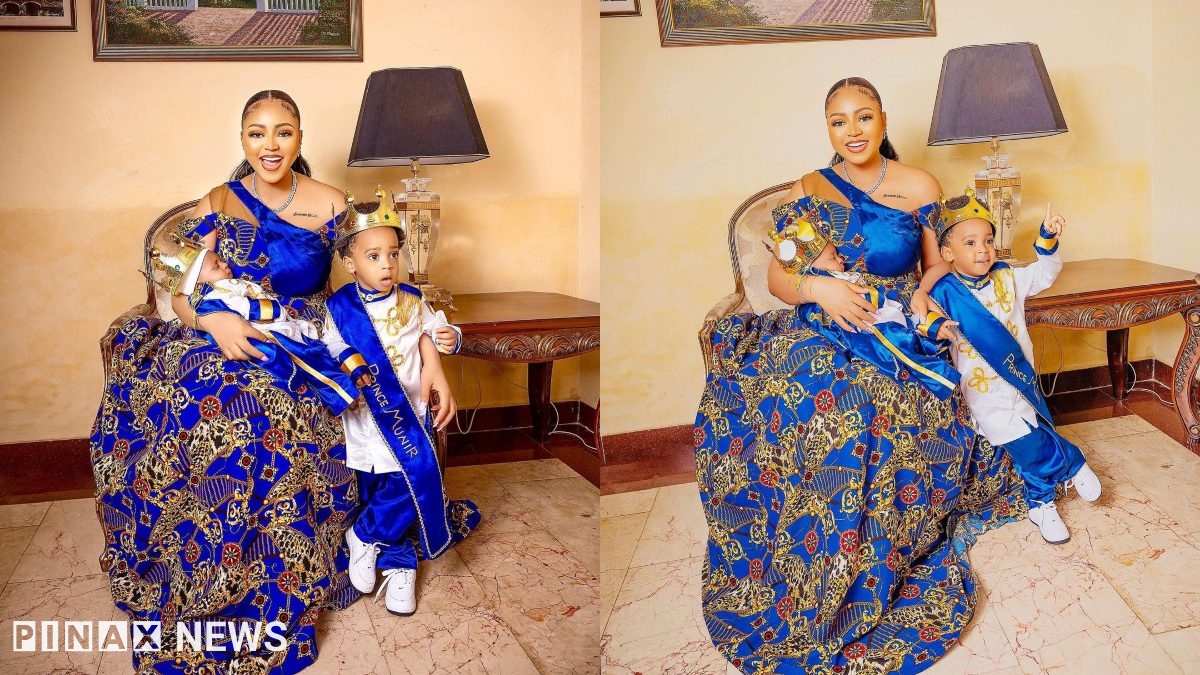 Checkout the adorable Moment Regina Daniel's son Munir Pleaded with her to have mercy on him after destroying an expensive item
Social media users are currently having a field day after a video of the son of Nollywood Actress Regina Daniels, Prince Munir Nwoko begging his Mother surfaced online. According to Regina in the video, Munir spoilt something expensive which she purchased the previous days.
She claim Munir has spoilt that particular thing several time each time she buys it. She then asked him to come and kneel and plead for forgiveness for destroying the Stuff. Munir did as he was told but hilariously mixed his words.
In the video, he mother quoted "Forgive me Mama" However Munir after saying a Few time decided to change it and said "I forgive me Mama" Which left his angry Mother and those around laughing hard. They then corrected him but he said the wrong sentence after a few tries. He Mother then asked him to come and hug her as he has forgiven him and told him to tell his Billionaire Dad Prince Ned Nwoko to purchase the spoilt items for him.
https://www.instagram.com/p/CivkrXtjR6k/