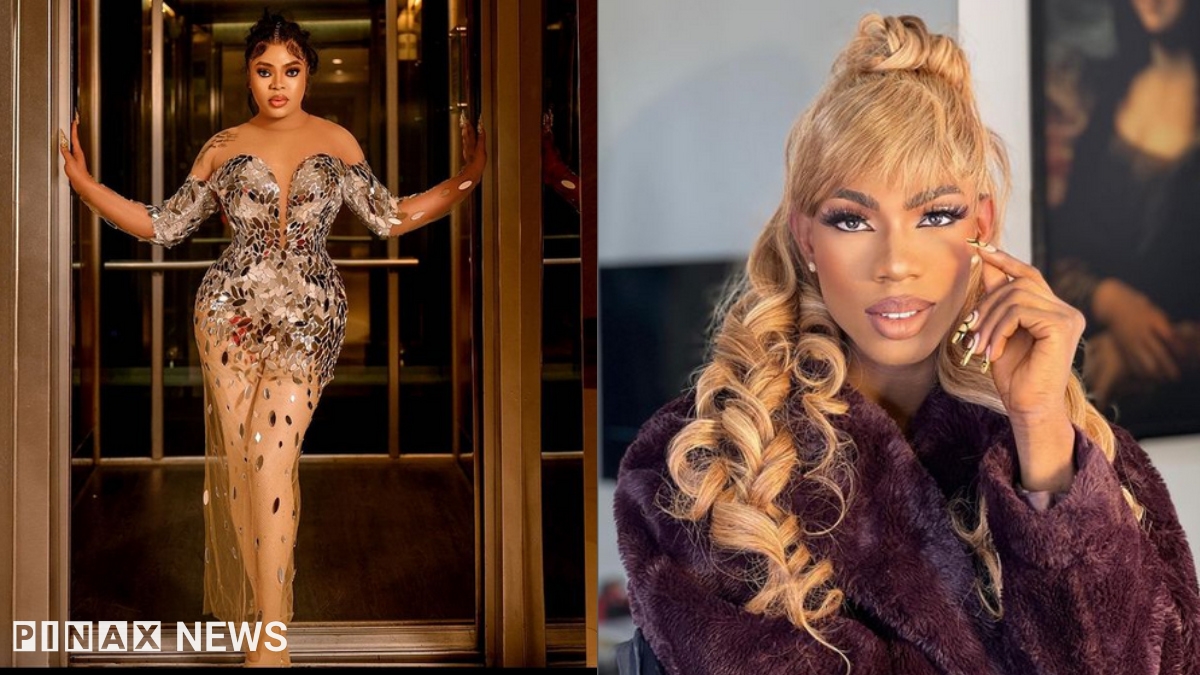 I would have fought with all my friends by now if Bobrisky was my inspiration – James Brown shades
According to popular Nigerian cross dresser James Brown, he would have had issues with almost all of his friends if he allowed his senior Bobrisky to inspire him. This comes after he was asked who inspires him most in the cross dressing industry.
Bobrisky is popularly known as a Cross dresser however having certain issues with some of his close friends has also gotten him a little fame. It could be recalled that he fought with his former Best Friend and Actress Tonto Dikeh after they had a fall out.
Their reason for separation is still unknown however both gave the Nigerian youths filled days as they dropped several exposee about each other to the media. From them smoking herbs, to sleeping with make up and also borrowing Money from each other surfaced to the Media.
Speaking in an Interview, James Brown was asked who inspired him with the host questing his senior Bobrisky did, he then quickly responded saying " If Bobrisky has inspired me I am sure I would have fought with all my friends by now"