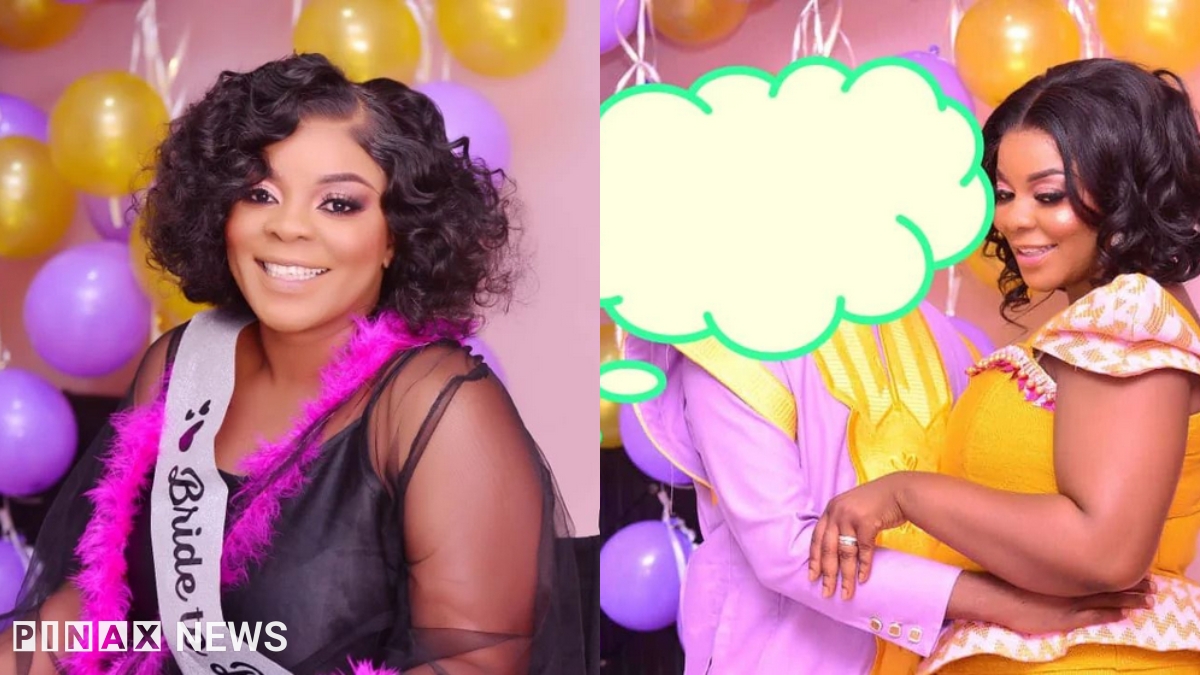 Social media investigators uncovers the face of the young husband of Gloria Kani after she tried hiding him
Ghanaian Actress Gloria Kani came under pressure a couple of days ago when she dropped Photos and videos of her getting ready for her traditional wedding. The former Best friend to Tracey Boakye dropped several Pictures from the event but then covered the face of her husband when she dropped a picture of her with him.
Netizens wondered why she had to cover her husband's face asking if she snatched another woman's husband making him hers. Some bloggers even vowed to uncover the face of the man with some even alleged that the man behind the picture was trapped with a 6 month old Pregnancy.
Interestingly an Instagram blogger, Ghanafou ho nsem, has uncovered the face of the man identifying him as Sekyere. The blogger claim Gloria trapped the man with a 6 month old pregnancy and forced him to marry her to avoid disgrace since she was an evangelist.
The blogger wrote: CATCH THEM YOUNG AND THEY SHALL BE YOURS FOREVER….?❤

Kandé a.k.a Kani Gloria decided to give us work to do, and this is the result…Our able Sofo Maame has been tweeing Mpena (F0rnic@ting) with RiICHMOND OWUSU SEKYERE until until she got pregnant for 6 months and had to force him to marry her to avoid public ridicule.

What will make someone get married and post a marriage picture and cover the Man's face. ??? Awell there's more to it .
Click link to see picture
https://www.instagram.com/p/CiNDQ3zD2eq/