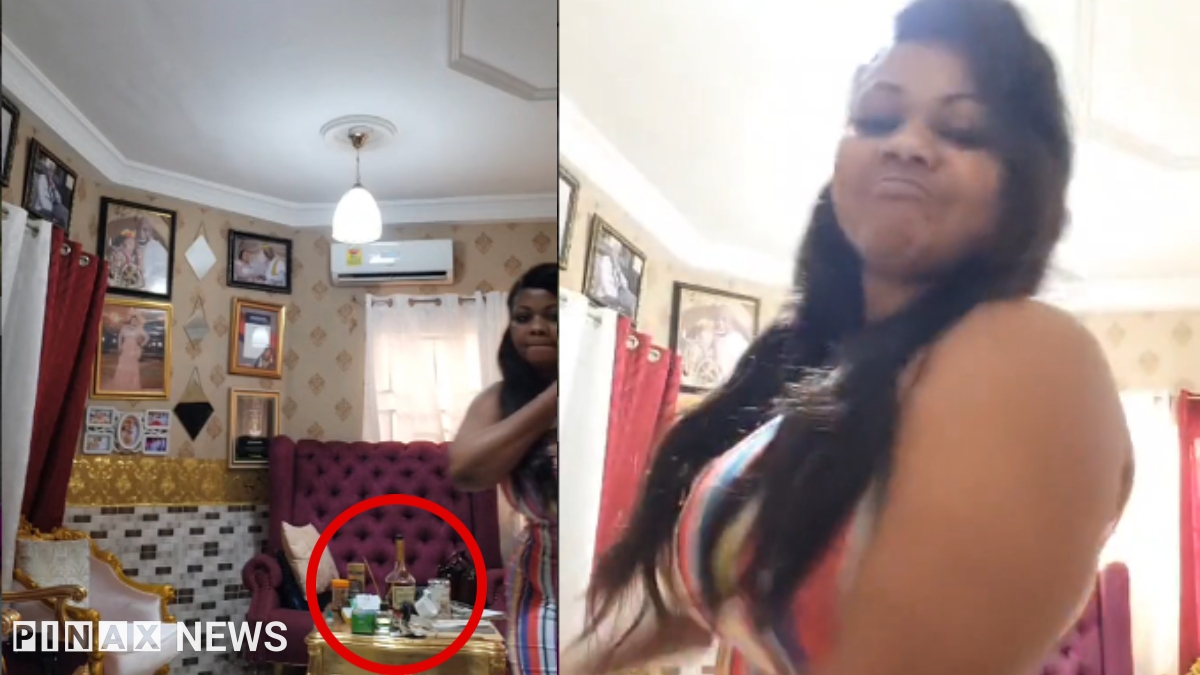 Ghanaian Gospel Musician Empress Gifty is currently been attacked after she went live engaging her fans and followers in her worship and Praises. However things didnt go as planned for her as a Hennessy bottle was spotted on her table as she worships the Lord.
This comes after a social media user brought other's attention to the bottle asking what Gifty is trying to promote, The social media user claim he now understands why the Empress usually shouts in her live videos.
Others also pointed out to the fact that The Gospel Musician is not the clam and humble one they use to know previously as she is now very loud and now a days engages in social media trends. She recently made headlines when she dropped a video shading her colleagues for putting on waist trainers to acquire the shape she went under the knife for.