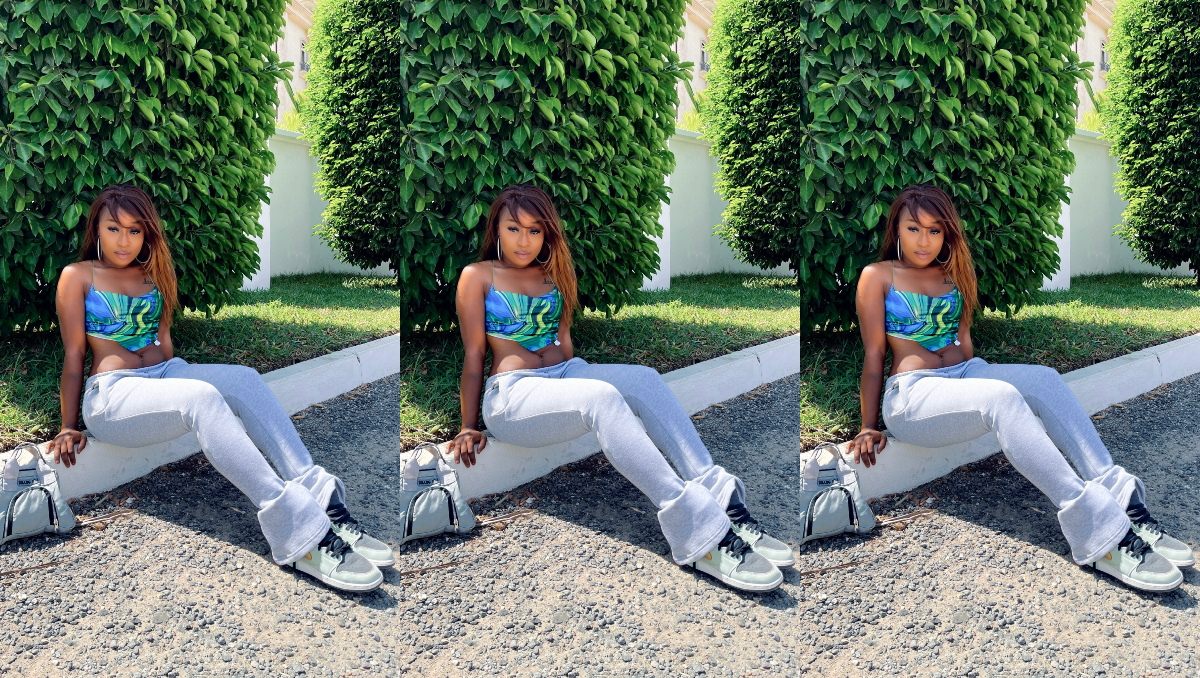 Ghanaian Instagram Model and Video Vixen Efia odo deactivated her account after a social media user made a post saying Chelsea Star Hudson Odoi who is Ghana for a few days will be intimate with her
She left Twitter after she cried out that some people are tarnishing her Image by tagging as a cheap prostitute who sleep around with stars.
She claim she is hurt after a social media made a post saying Hudson Odoi would sleep with her before he leaves the country. She then deactivated her account to save her mental health and from depression.
Few hours after she left, she returned back with fire, more saucy Photos and a coded messages to her haters.
She wrote: See no evil