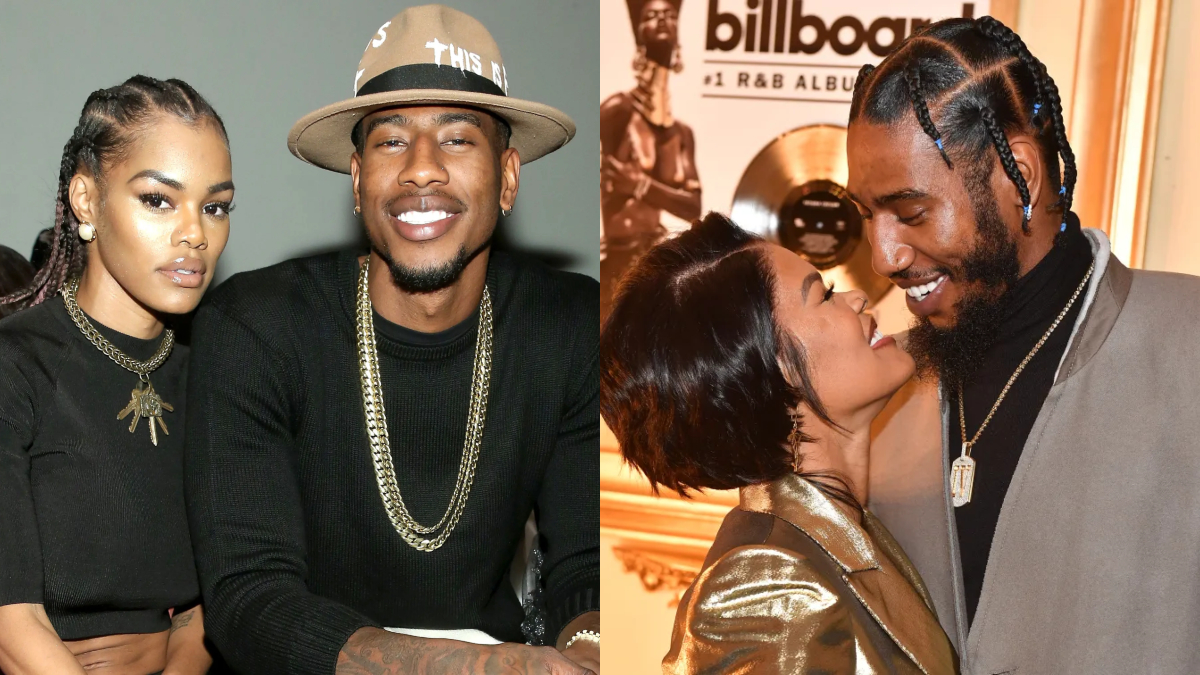 Teyana Taylor confirmed Sunday that she and husband Iman Shumpert have separated after seven years of marriage, saying that infidelity was not the cause of the break-up.
The 32-year-old actress-singer took to Instagram Sunday with a long post detailing the major life development involving Shumpert, 33, who she shares two children with – Iman 'Junie' Shumpert, seven, and Rue Rose Shumpert, three.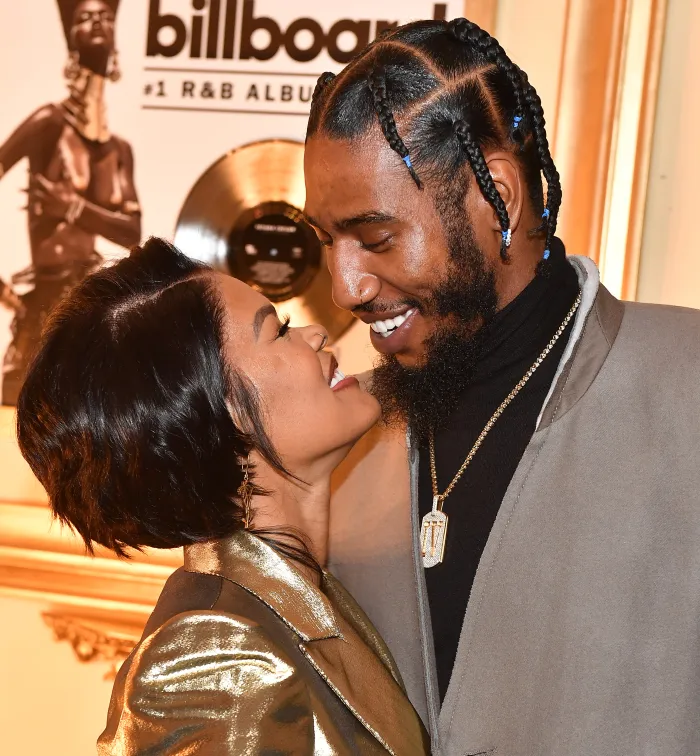 'AHT AHT! Not too much on my bestie!' the Harlem, New York native said alongside a shot of the former couple dressed up as the Wayne's World characters Wayne and Garth. 'In all fairness, Iman and I are separated and have been for a while.'
The White Men Can't Jump actress said that cheating was not the cause behind her marriage ending, and that she remains on good terms with the NBA alum.
'To be 1000% clear, "infidelity" ain't one of the reasons for our departure,' Taylor said. 'We are still the best of friends, great business partners and are one hell of a team when it comes to co-parenting our 2 beautiful children.'
She continued: 'Most importantly we are FAMILY & in the 10yrs together, 7yrs married we ain't ever played with or about THAT.'
Taylor said that she and Shumpert were both focused on keeping family matters private, which she said was the reason they were 'able to successfully & peacefully separate without all of the outside noise.'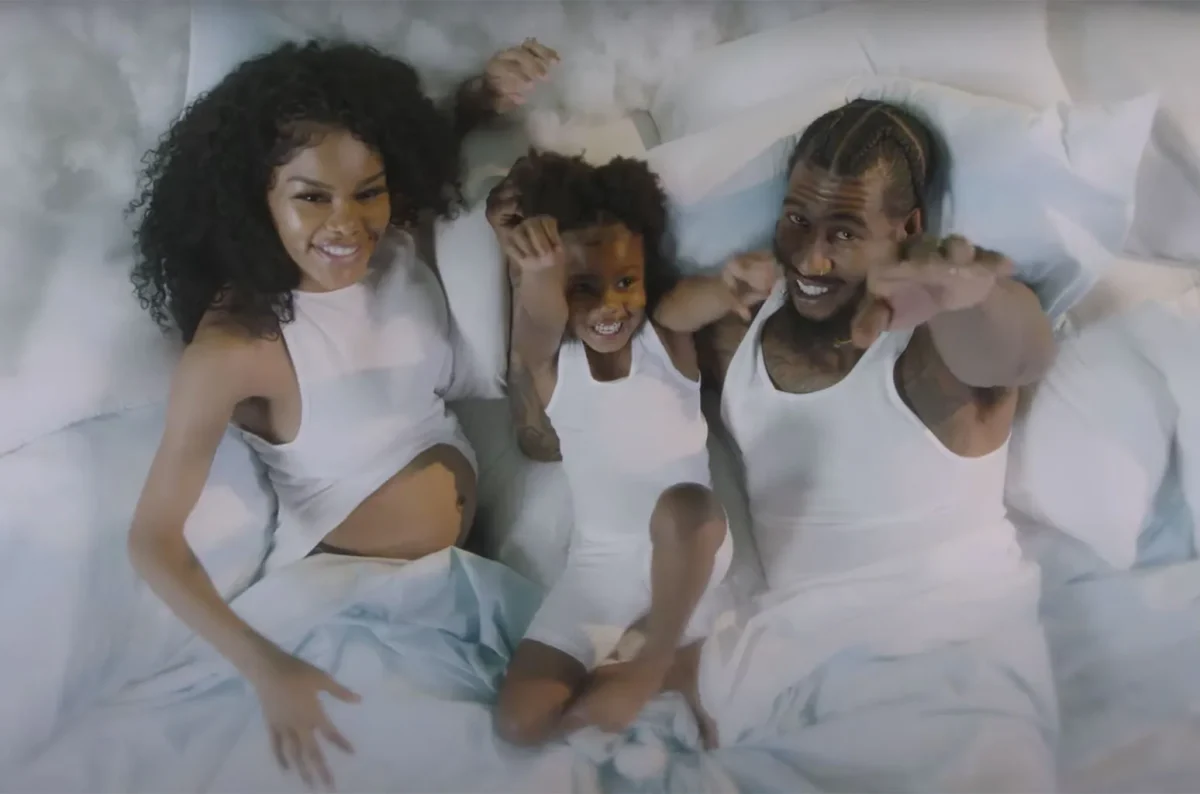 She added, 'The only reason I'm even sharing THIS part of the chat is because the narratives are getting a little out of hand & it's unfair to all parties involved.'
Taylor wrapped up her statement in saying, 'I hope this provided some clarity for y'all.'
Shumpert – a native of Oak Park, Illinois who played for five teams during a 10-year NBA career, winning a championship with the Cleveland Cavaliers – had not yet publicly commented on the parting on his social media Sunday.
The couple had not been seen together in public or on one another's social media pages in months.
In April, Taylor denied rumors that circulated on TikTok that she had a drug overdose after learning Shumpert had been unfaithful to her.
'These types of rumors and lies hurt the most because I take pride in being a mother and would never be that irresponsible,' Taylor told Ebony magazine. 'I've never used drugs a day in my life, nor do I smoke and only drink occasionally.'
She added: 'To read the comments on my page being flooded by people's assumptions of me and my family and creating stories and scenarios that doesn't exist and never have, I will ABSOLUTELY ALWAYS respond and protect the integrity of my family. Especially if lies are being told.'
This past May, Shumpert posted a kind message on social media honoring Taylor on Mother's Day.
'Your strength, persistence and patience has never ceased to amaze me,' Shumpert said. 'Your lil head fits all of the hats no matter the size…but there's something so beautiful about that mommy hat, so pure and so forever!
He added: 'Keep on pushing the love and creating the memories that remind us what this life is about. We love you.'
Taylor said on the comment section: 'You always know what to say…my personal poet. Thank you my love.'
In June, the A Thousand and One actress called the New York Knicks alum a happy 33rd birthday, calling him 'a super dope human being.
'My Best Friend, my husband, my children's dad, my other half. Crazy how ya bday feels like my day cause you a gift. One of the greatest gifts I've ever received. Happy bday king!'