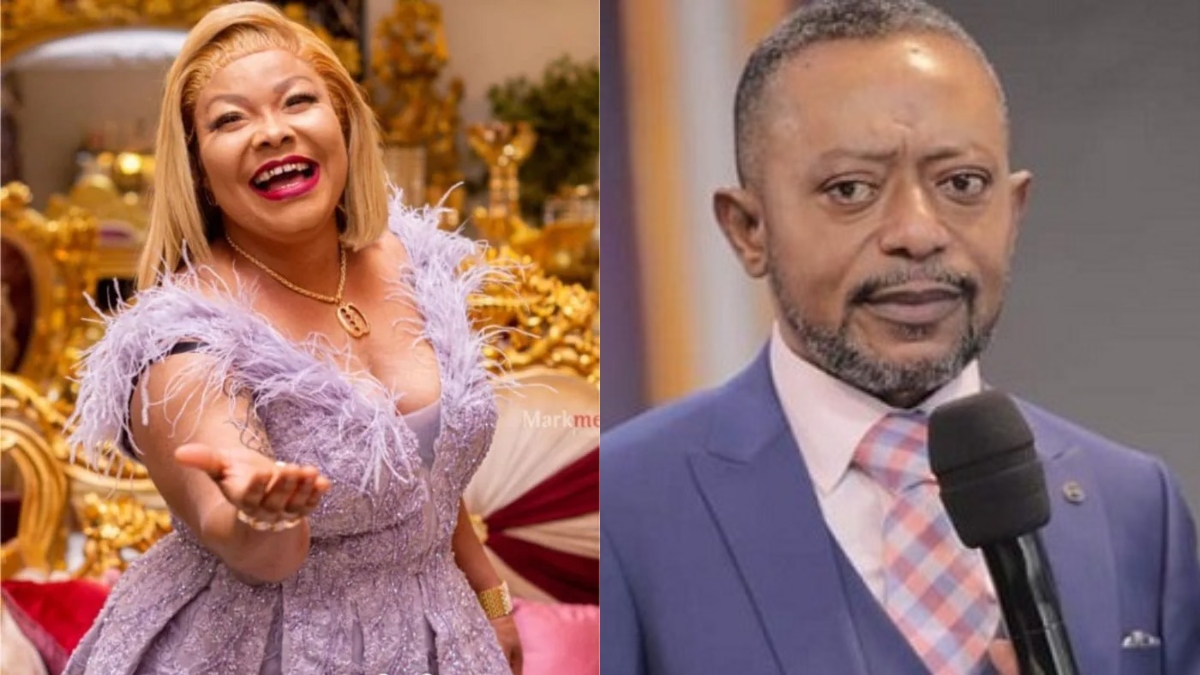 Social media -acclaimed woman of God, Nana Agradaa has revealed how she infected her sworn enemy, Prophet Owusu Bempah with 16 gallons of HIV Aids.
In her recent video, Agradaa revealed that she infected Owusu Bempah when she helped him treata sore he had on his leg.
She revealed while she was treating him, she decided to infect him as a good Samaritan.
A few months ago, it was revealed that Owusu Bempah had given Nana Agradaa a certain amount of money to attack Naana Brown.
In a new video released on social media, Nana Agradaa sought to expose Owusu Bempah for paying her to aid him in that beef.
Naana Brown and her husband were godchildren to Owusu Bempah who helped him in fighting his enemies.
He was so pleased at their service he bought them a car at a point but when they had a falling out, he sought to take back his car.
Naana Brown felt betrayed and constantly attacked Bempah but he was unable to respond in kind.
The bprn again woman of God revealed this in her self recorded video, playing supposed audios of Owusu Bempah admitting he has to pay her for her service.
Agradaa claims she received $1,000 for her services to Bempah in fighting Naana Brown.