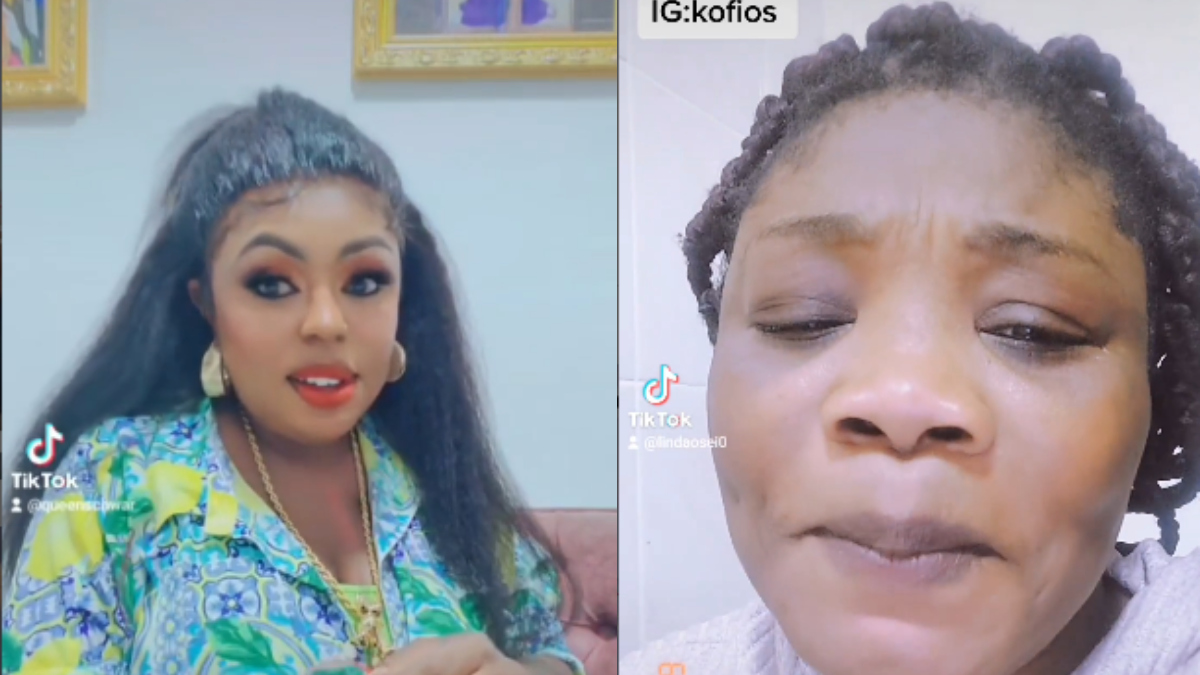 Cease Fire" Maa Linda pleads with Afia Schwar after she exposed her daughter Felicia for allegedly being bonked by Abeiku Santana
It seem Maa Linda is tired of the whole brouhaha and she has thrown in the towel after Afia Schwar attacked her and her kids once again. In the attacks Afia Schwar claim Linda Osei is currently circulating that Ghanaian Journalist Abieku Santana has allegedly bonked Maa Linda's daughter Felicia.
She claim she will expose Maa Linda after she made her lose her second adopted daughter Nhyira therefore to nurse her pain she has decided to descended heavily on Maa Linda. She further revealed that one of Maa Linda's daughter has allegedly slept with a Married man and she has allegedly been cursed making the family plead on her behalf and trying to resolve the issue.
However it seems Maa Linda is tired of the back and forth as she has begged Afia to cease fire. She claim Afia should stop talking about Kids so she can also stop talking about hers. Maa Linda claim she pities Afia as her kids always look sad in the videos she post of them
She claim unlike her kids who sits or sat her down and told her about the implications of what she was doing , Afia's twins cannot do same even tho they are not happy with the things she does or her behavior. She then advised her to take the kids into consideration and stop the unnecessary fights .