Media personality, Deloris Frimpong Manson has mentioned one of the things that will turn her off from dating the lady she loves if she were a boy.
According to her if she were a boy he would not in any way date a lady who constantly asks for data.
Apparently Delay is sending a message to all young guys out there who are still with girlfriends who are constantly demanding for things from them but don not offer the men anything in return.
This advice from Delay will surely make some women angry at her as she may probably be destroying their market gradually.
Delay made this advise through a twee. We are certainly sure this will spark massive debate on the bird app.
SEE POST BELOW: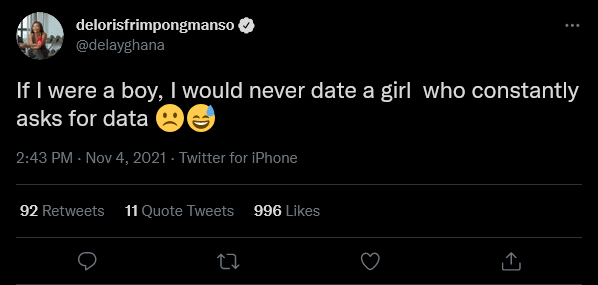 In other news, NAM1 Has been arrested.. Watch Full Video Below!