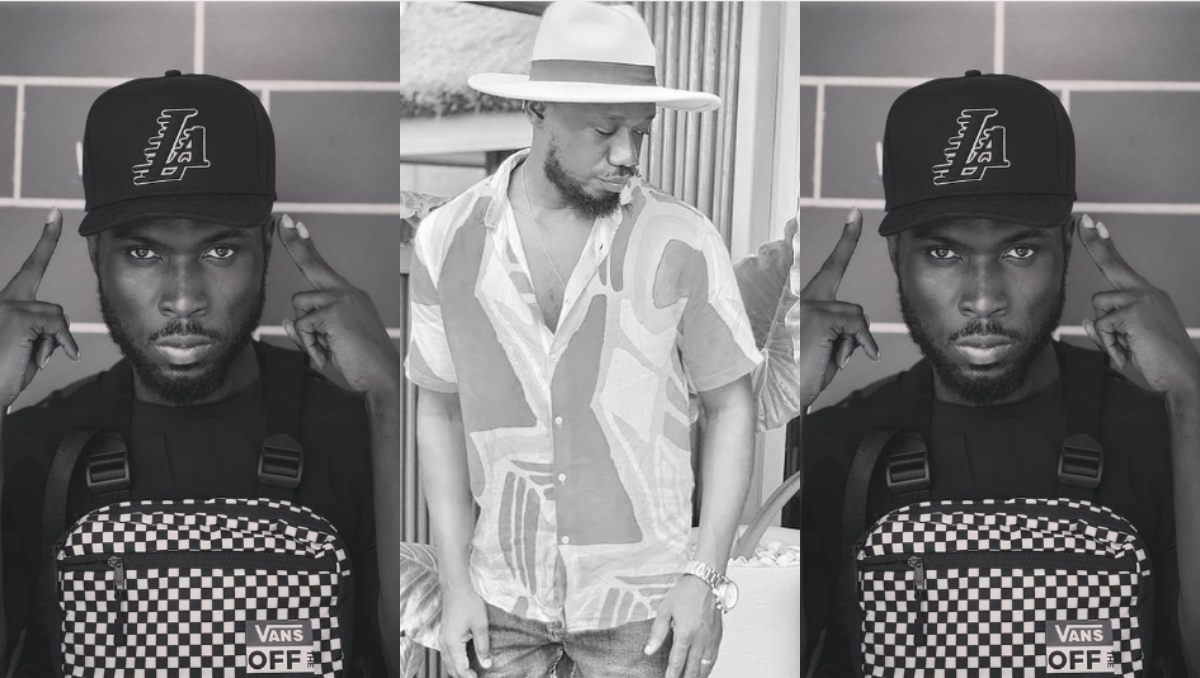 The Nkonkonsah blogger known in real life as Eugene Nkansah has landed himself into another trouble after his brouhaha with Abena Korkor.
This time Nkonkonsah has stepped on the toes of Movie Producer and Actor Kobi Rana after he made a post about Kobi Rana criticizing the Members of Parliament who were caught on video praying against LGBTQi in the country
Eugene posted this on this on his Instagram blog, Nkonkonsah where he omitted the part where Kobi blasted them for failing to address on the Ejura killing and focusing on irrelevant stuffs like that LGBT.
This didnt go well for Kobi Rana who took to the comment section Eugene out for always posting Negative things about him just so social media users could bash him.
The comment was later deleted and this really angered Kobi Rana who posted Eugene's Photo on his Official Instagram page and dropped several secrets about him. Kobi revealed that Eugene has been having intimacy with a Twi Newscaster and an Usher who recently ushered at an event they went to.
Though he didnt drop their names, this isnt the first time Eugene has been accused of cheating on his Wife Victoria Lebene. A couple of weeks ago, mental health advocate and former TV3 newscaster Abena Korkor exposed him for being in an intimate relationship with her and even revealed that he doesnt love his wife.
Kobi wrote: I see the media twisting the story to protect you Eugene because u r one of them. Also pretending or too stupid to see your evil intentions. Now u know how to post Rana music. What happened to posting only rubbish about me for your dogs to bark in comments? U repented overnight? That Twi newsreader and that girl who ushered at the event. Are you done licking their trumu? Does your wife know that too? Yo i will blog the stupidity out of you. U want crazy. I've been quiet all these years because I don't want to give fools promotion. You post good stuff about some celebs and tag them for mobile money. And you destroy others by posting shit about them for fools to comment to increase your followers. Because u feel u like 'vawulence'. Bitch, vawulence is my orgasm. E go over u