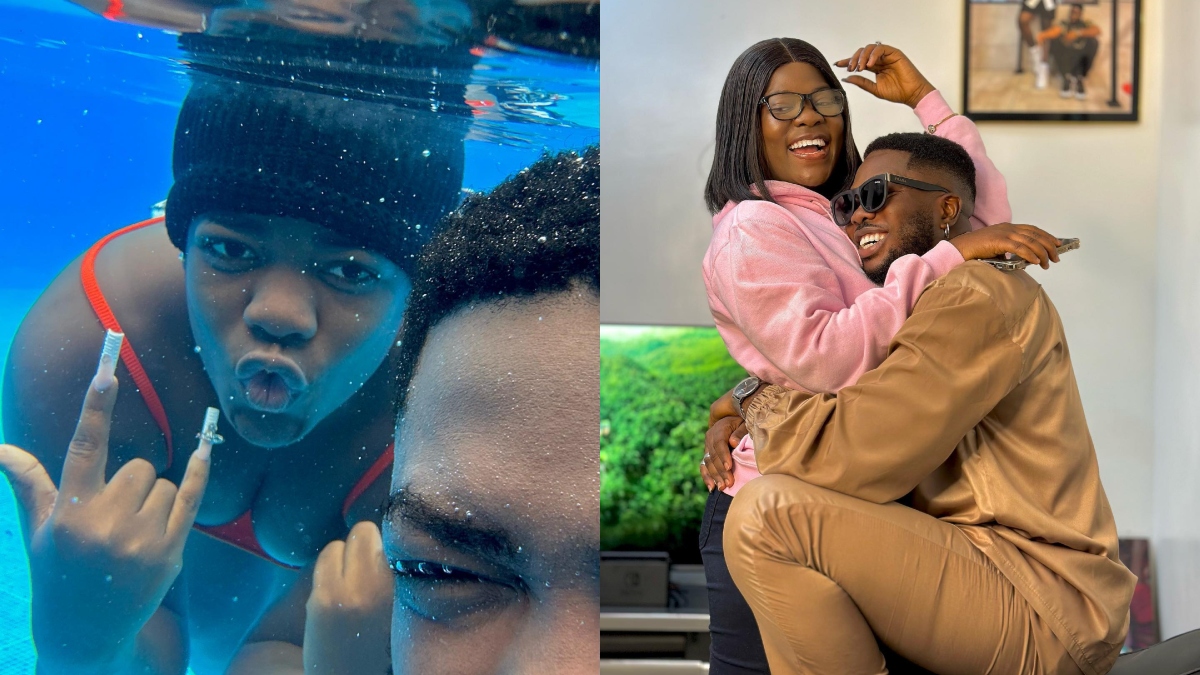 It has been alleged that Ghanaian actress and TikTok star, Asantewaa and her brother, Kay Verli are on the run.
According to a report by IG Blogger, Mari Gyata, Asantewaa who is currently living with her brother after she was kicked out by her husband for allegedly cheating have moved from their home after the police stormed there to search for them.
It was disclosed that the Ghana police are on the hunt for Asantewaa and Kay Verli for leaking some n*de photos of some people.
Asantewaa and her brother are yet to respond to these allegations. A few days ago, a self acclaimed woman of God issues a strong warning to those bashing Asantewaa to desist from it.
She explained that Asantewaa has the special grace of God on her so anyone who attacks her indirectly attacks God.