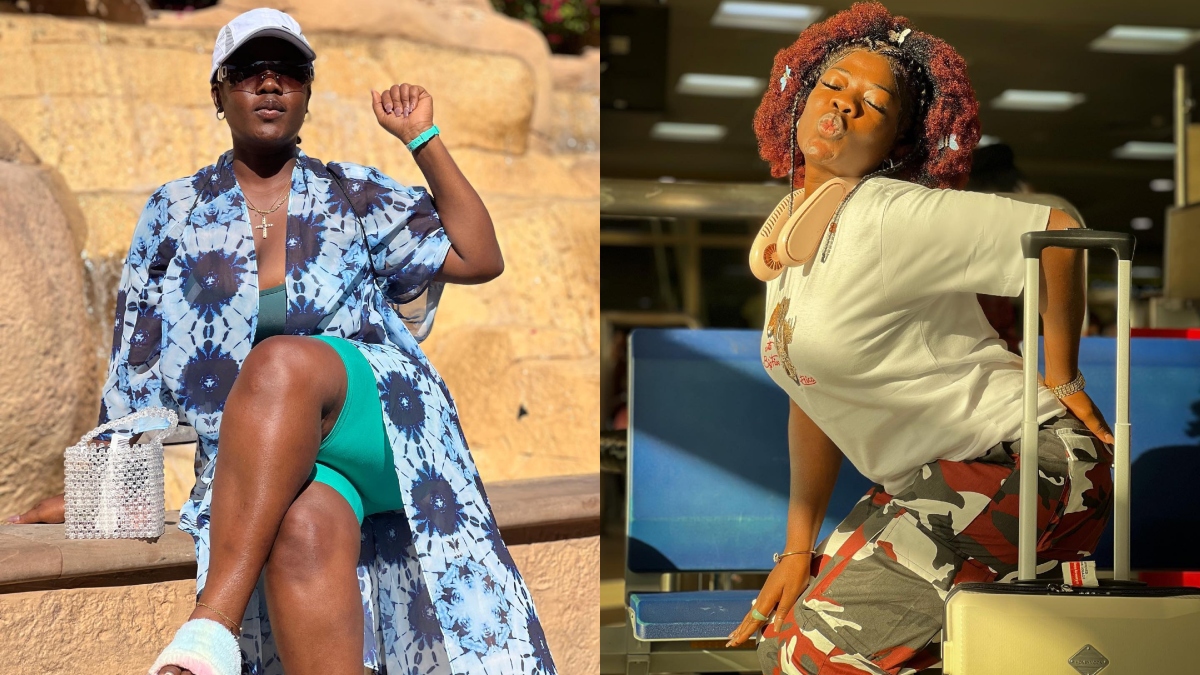 Tictock star in other news is allegedly been accused for infidelity,Asantewaa as a married women has not taken the accusations lighthly.
shes replied in videos claiming, she doesnt know anything about the ongioing cheating saga attached with her name .
It seems the more she replies, the more intimate filla's are released.
In a recent video, her friend with some others on tictock live, mentioned names like Asamoah Gyan and Medikal for allegedly having an affair with Asantewaa.
They went further to explain that,she almost broke medikal's home because of that affair.
Fella got furios and reported medikal to family, which left Medikal no option than to forcefully buy an unbudgetted car to compensate to his wife.
''fella threatened to call your husband and inform him you are slot, but you still went ahead to text her husband again".
watch the full video here;