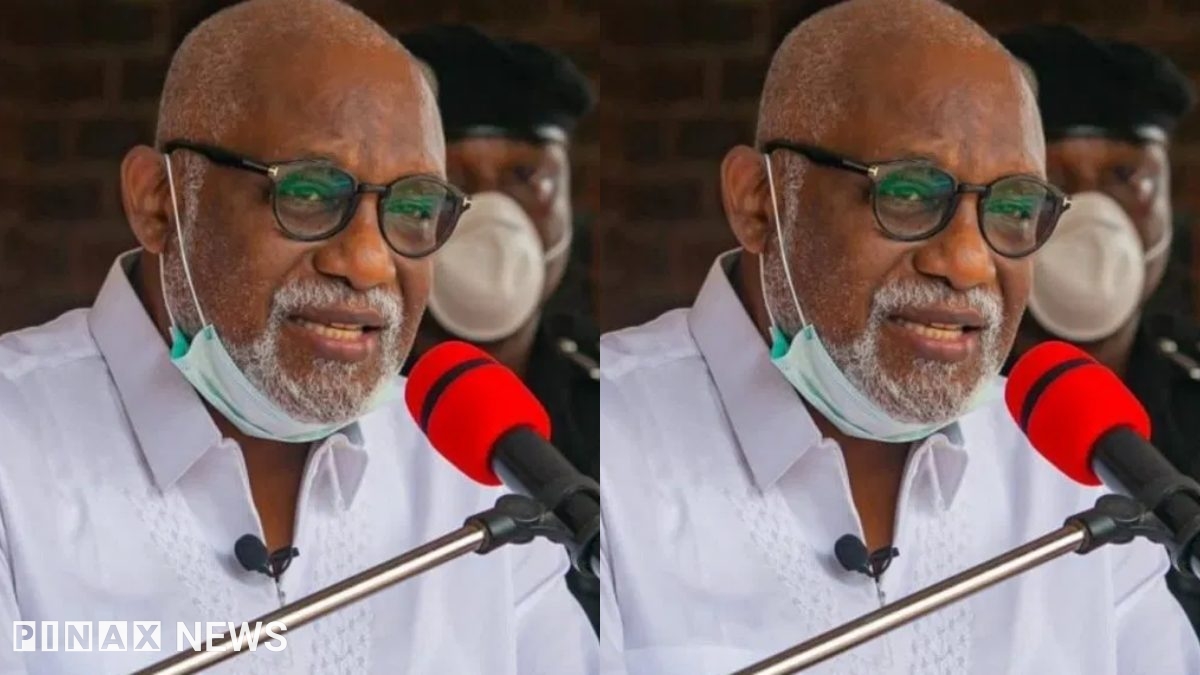 Buhari's Convoy Attack Very Worrisome And Disturbing-Rotimi Akeredolu
The Southern Governors' Forum Chairman and the governor of Ondo State, Rotimi Akeredolu, have denounced the bandits' attack on President Muhammadu Buhari's convoy on Tuesday in Katsina State.
He referred to the bandits' action as courageous while saying that the security situation in the country has deteriorated at an alarming rate.
When hosting some of his former classmates from the Loyola College, Ibadan class of 1968–1972 in his office in Alagbaka, Akure, the state capital, the governor made this declaration.
Akeredolu highlighted that his colleagues' demand for the Situation Police is a response to the current state of the country's security, which he described as having gotten worse rather than better. It is not an effort at self-aggrandizement, he said.
According to Akeredolu, the threat posed by bandits and ISWAP has surpassed that posed by Fulani herders in terms of the security issues facing the nation.
"I don't see the state police as a vehicle for egotism. It is a fact of the present. 
I know a lot of people who, like us in the South and even in the North, have come to realize that this country cannot function well with just one police authority.
This nation is too vast. "We'll keep speaking out all over the place. 
Almost there it seems. We are licking our wounds here over the June 5 attack in Owo. It is a serious wound."