Information reaching us from a credible source is that the once upon a time P-Square who broke up to form their own music team are finally back together.
The cause of their reunion is something we find pleasure in updating you in our subsequent stories.
But Paul Okoye has proven to the world that indeed he and his brother are back together after taking to his Instagram stories to celebrate his twin brother and his wife on their 8th wedding anniversary.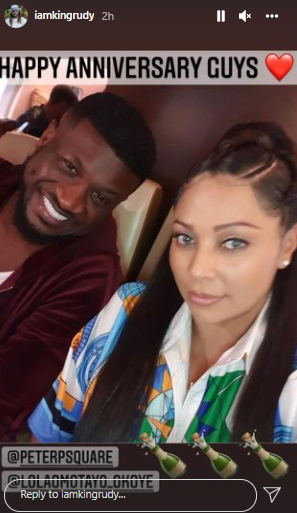 Their reunion is more than good as we all miss hearing great tunes from the P-Square we used to know.
WATCH VIDEOS FROM OUR CHANNELS BELOW: