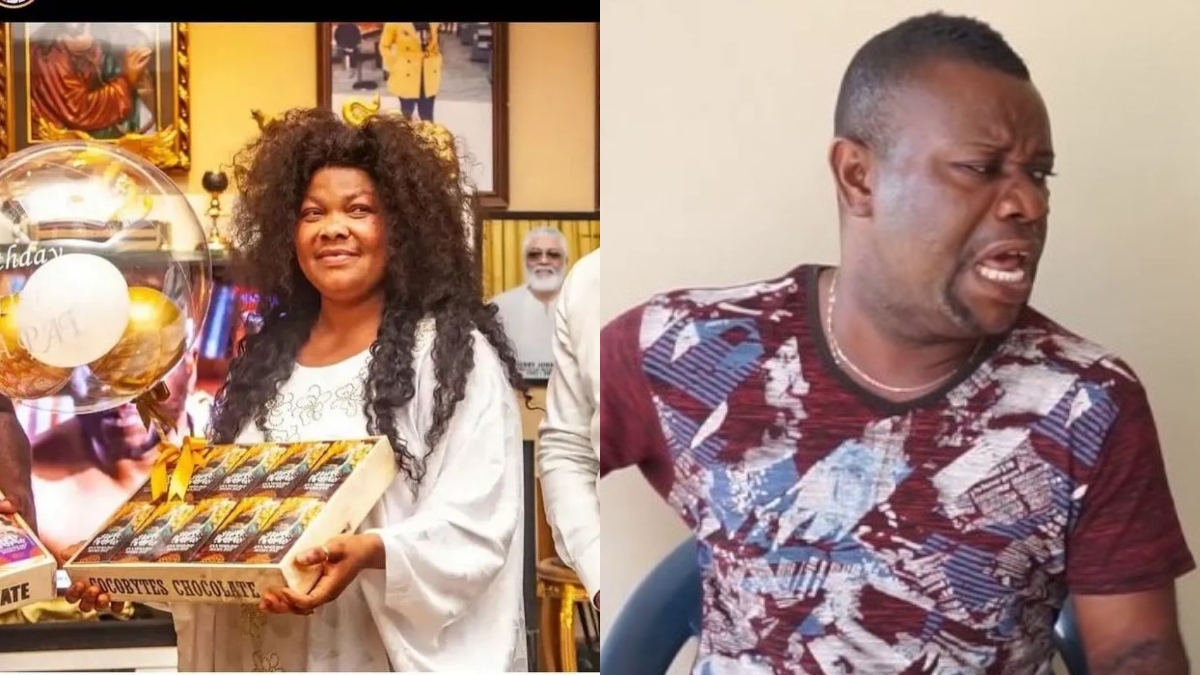 The beef between Evangelist Mama Pat and Nana Yeboah seems not to end anytime soon.
In a heated argument between nana yeboah and evangelist mama pat, there has been serious revelations and claims been made.
Nana Yeboah recently replied with a video sometime ago, claiming agradaa should be ready for him.
He accepted the g**y allegation,which has triggered evangelist Mama Pat.
Mama pat, in a recent video has advised nana yeboah to repent and give his life to christ,find a better skin care routine to get a better skin and also see a qualified doctor for anal care.
As mentioned by Mama Pat,there's a chronic pain in his anal area hurting him, hence the resolute hatred he's showing towards her.
She goes ahead to say that, the g**y practice has had a mojor effect on his mind and soul,leaving him with adversity.
Mama Pat also pleaded with Nana Yeboah to pray and look for a joint and start a chop bar for financial assistance.
watch mama Pat's video here;