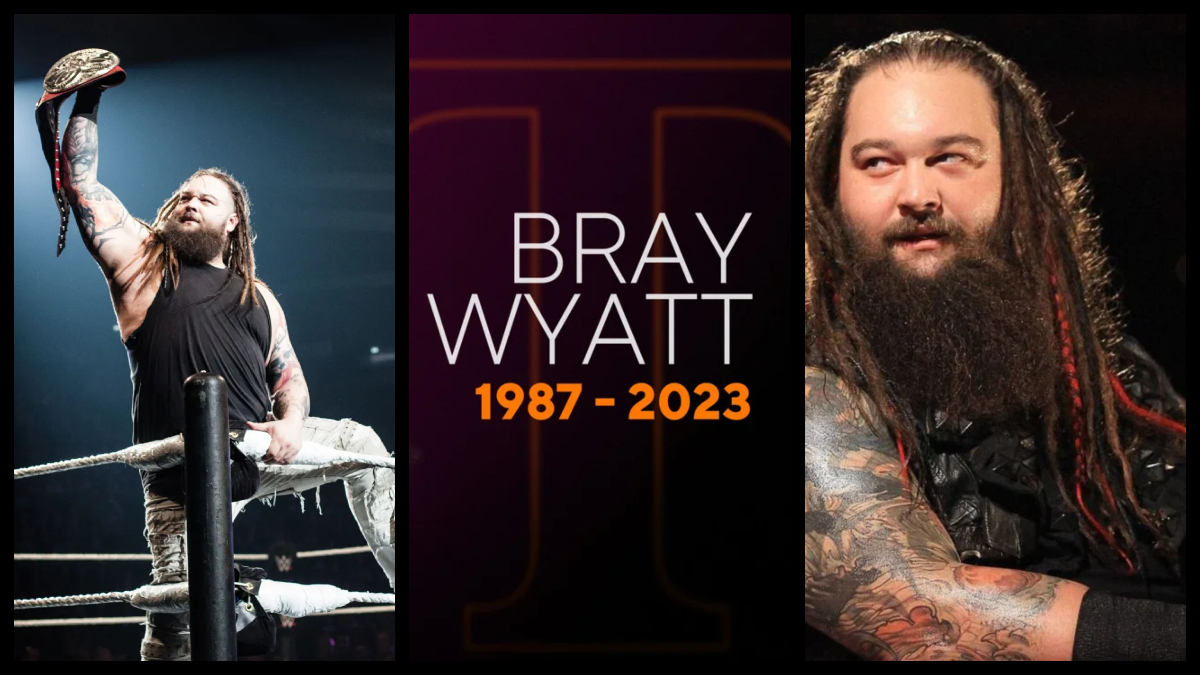 WWE superstar Bray Wyatt has died at the age of 36 after reportedly suffering a heart attack.
Wyatt's death was announced in a tweet by WWE Chief Content Officer Triple H, who said: 'Just received a call from WWE Hall of Famer Mike Rotunda who informed us of the tragic news that our WWE family member for life Windham Rotunda – also known as Bray Wyatt – unexpectedly passed earlier today.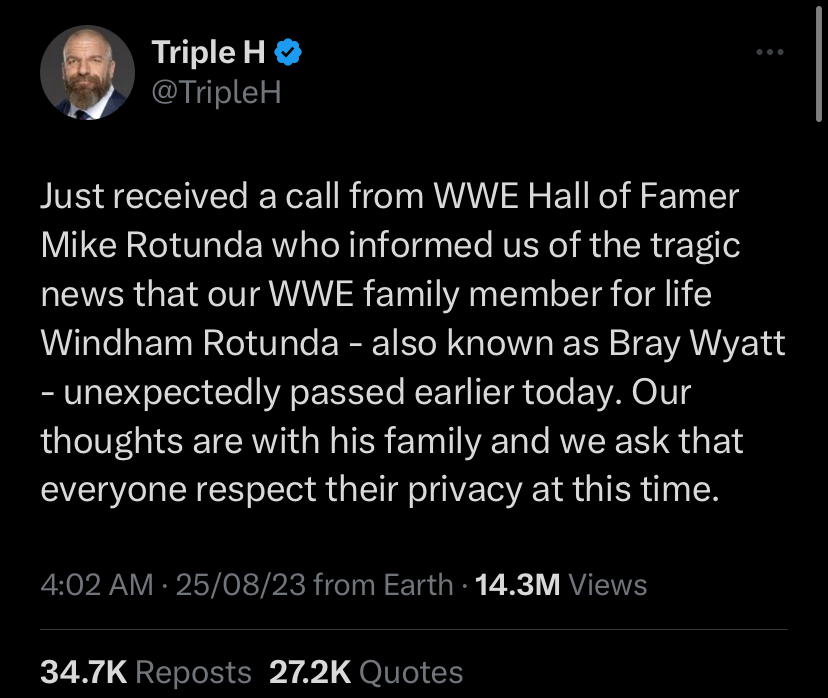 'Our thoughts are with his family and we ask that everyone respect their privacy at this time.'
The three-time WWE world champion had not competed since his win over LA Knight in a Mountain Dew Pitch Black Match at the Royal Rumble back in January.
Reports had stated he was nearing a comeback after being cleared to return to the ring.
Although he had been medically cleared to wrestle again, WWE had been taking precautions to ensure his long-term health will be stable following the illness, which was believed to have been both career and life-threatening.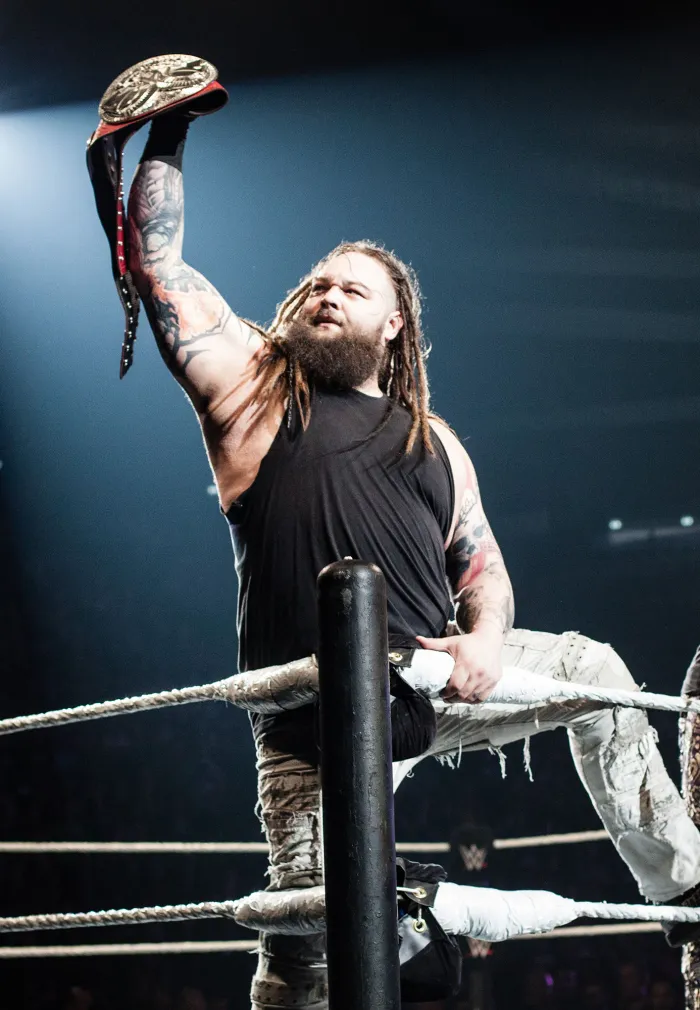 According to the report, the Florida-born star's outlook had improved significantly, and the company was mapping out creative plans for the former WWE champion.
According to reports Wyatt passed away after suffering a heart attack, having battled with health problems brought on by Covid-19 earlier this year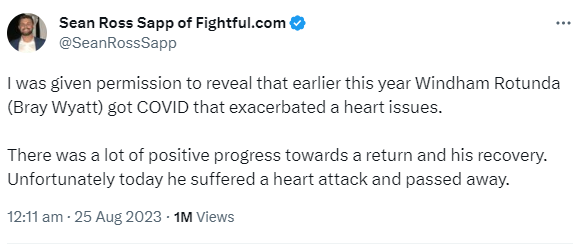 Wyatt is survived by his ex-wife Samantha Rotunda and their two daughters, as well as his fiancé WWE ring announcer JoJo and their two children. Wyatt, passed away on Thursday, Aug. 24, at age 36.