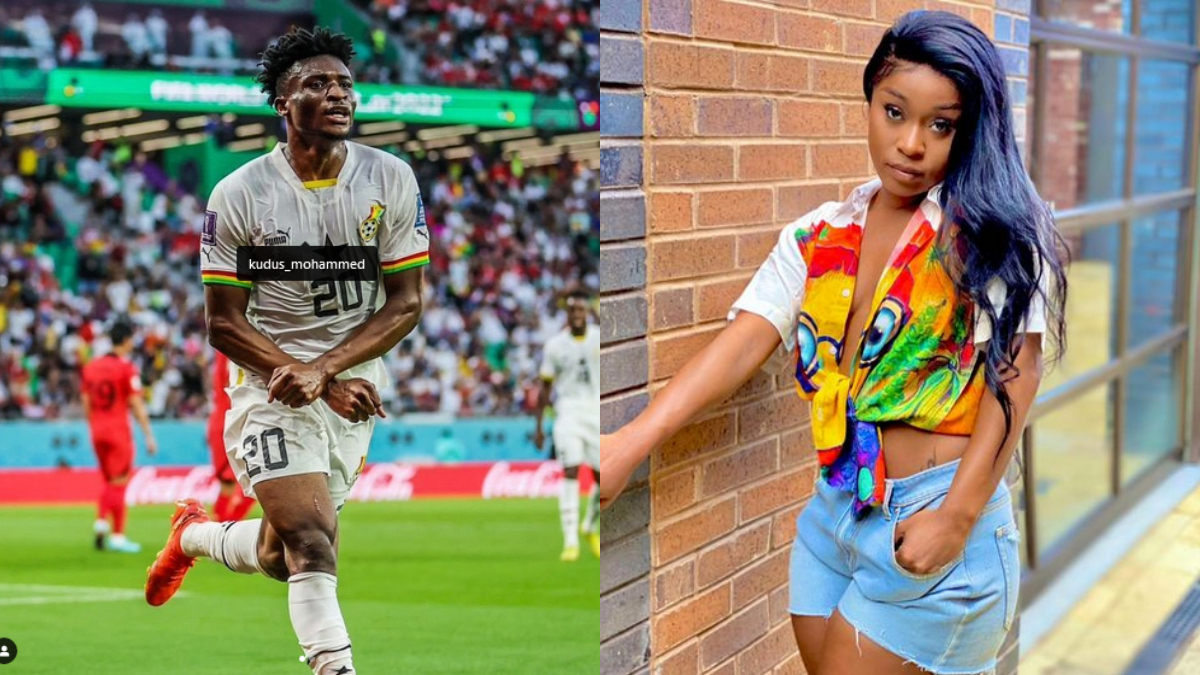 Please spare him" Netizens roast Efia Odo for crushing on Mohammed Kudus
On social media right now, Andre Owusu, better known online as Efia Odo, is a sensation from Ghana.
Following the Black Stars match against South Korea, Efia made a comment on her Twitter page that has drawn a lot of criticism.
Like other women, Efia confessed her crush on Mohammed Kudus, one of the Ghanaian players, after the game. Unfortunately, several social media users found her message offensive and criticized her in the comments area.
She congratulated Kudus for a well-played game on Twitter before asking if he was already seeing someone or was single like her. On Twitter, She wrote; Man of the match definitely goes to Kudus. Is he single ? I'm asking for my friend. She's not on social media
However, several football supporters of the player thought her remark to be extremely disrespectful and attacked her in the comments section.
These responses to her tweet are included below.