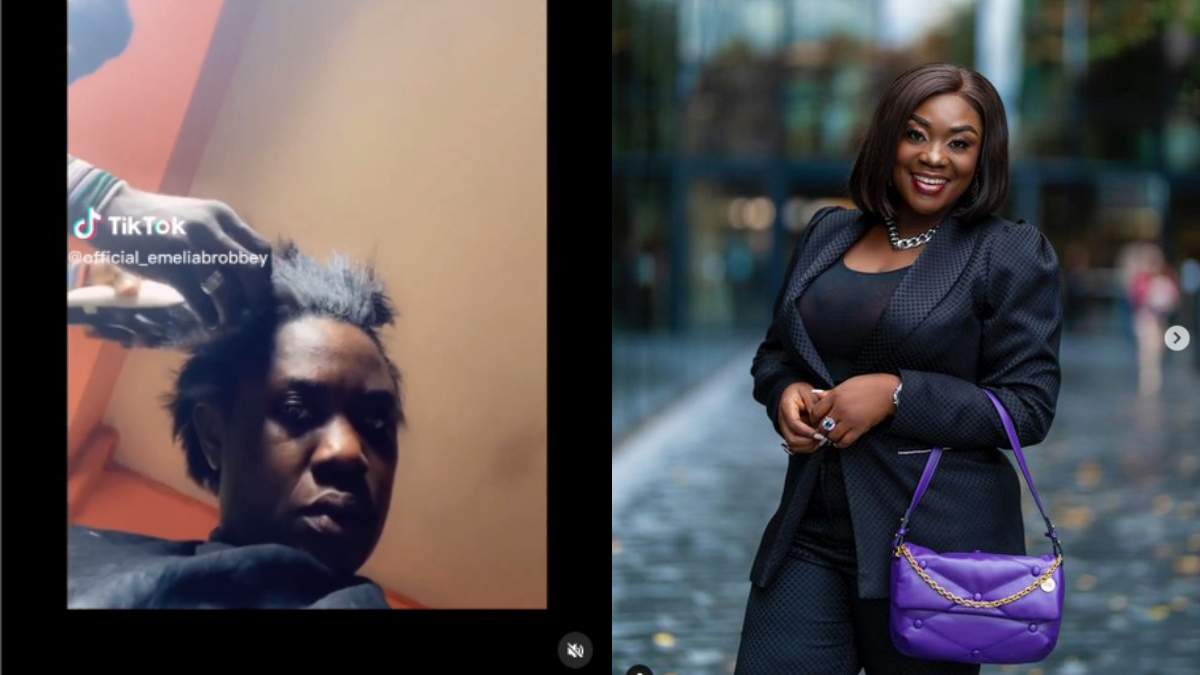 "Makeup is a Big scam" Social Media users reacts to a no makeup video of Emelia Brobbey
A recent video featuring Ghanaian actress Emelia Brobbey without her wig and makeup has received a tremendous amount of response on social media.
Emelia, who is well-known for her beautifully trimmed short hair, is shown shaving her head in the video.
Emelia appears in the video without her customary heavy makeup, which has her followers talking.
Internet users are curious as to why Emelia chose to flaunt her unprocessed appearance although knowing well well that she might face backlash.
Many people on social media criticize her for having this look, saying it's different from how she typically appears in Instagram photos.
This comes after her colleague Gloria Sarfo was trolled for the same reason when she appeared in a video without makeup, prompting her critics to troll her. See the Pictures below