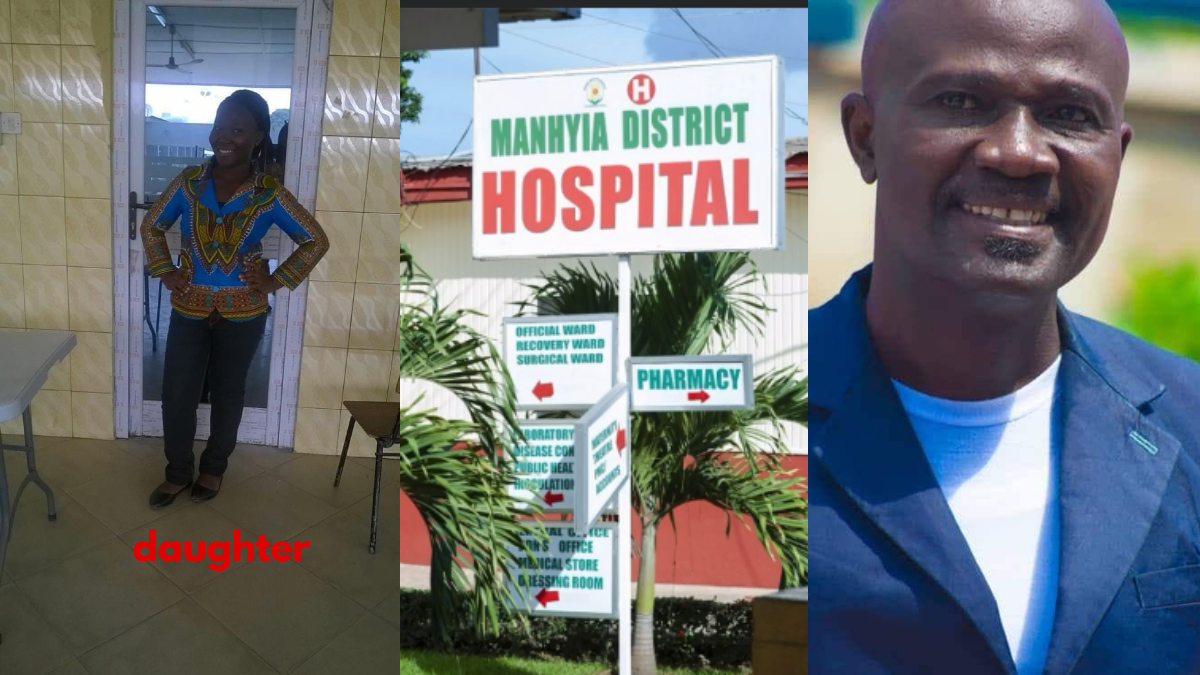 Ashanti Regional NSS Director, Mr Alex Opoku shamefully storms Manhyia Hospital to harass and insult nurses.
A nurse working at the Manhyia Government Hospital in Kumasi was attacked by Alex Opoku-Mensah, the Ashanti Regional Director of the National Service Secretariat (NSS). According to reports, the attack was in retribution for the nurse's alleged harassment of his daughter who is undergoing her medicals in the Hospital.
He learned about the nurse he claimed intimidated his daughter at the medical center from his daughter, who just so happened to be working at the same hospital.
An enraged NSS director is captured on audio hurling insults at the nurse who questioned his daughter, branding her as an unqualified nurse who entered nursing school thanks to sexual favors. The NSS Director has been called for immediate dismissal by the Ghana Registered Nurses and Midwives Association (GRNMA), who retain that he has no business holding any high placement in government.
"The said Regional Director must be dismissed immediately because he is incompetent for the Director position he currently occupies in the Public Service, according to the Public Services Commission and the government in general.
He had absolutely NO RIGHT to enter the Manhyia District Hospital, where the above- mentioned nurse was working at the time, and to publicly humiliate and threaten her.