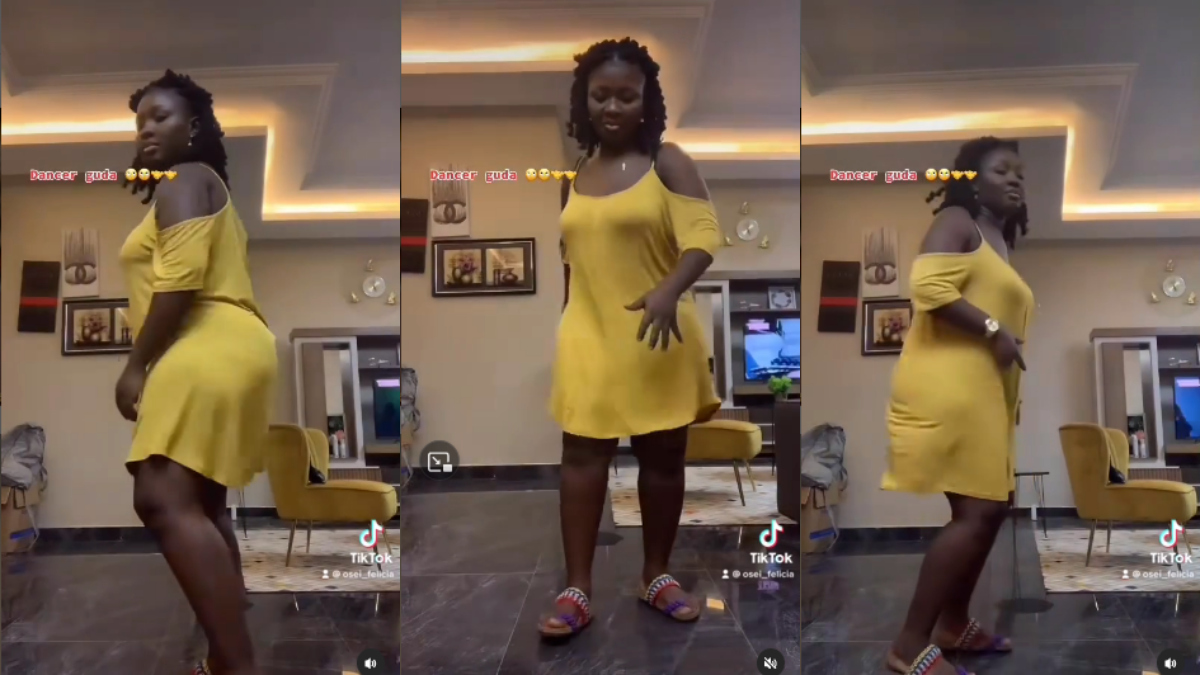 Ghanaian Tik tok star Felicia Osei seem not to care as her Mother Linda Osei and Ghanaian Comedian Afia Schwar are dirtying each other on social media. Felicia has been spotted in a Video dancing her heart out with Joy which displaying her curvaceous body
She is spotted doing all the dance steps including twerking. Netizens are wondering is she excited because her Mother has decided not to allow Afia win the beef after she called for a Cease fire.
Both women on social media are exposing each other with making their kids the target of their beef. Afia Schwar even went to the extend of placing a curse on Maa Linda's daughters, Sexy Journalist and Felicia Osei to die in child birth since her Mother made her lose the second orphan she went in for.
She also claim Sexy Journalist has been cursed by the family of a married man she allegedly had intimacy with. However it seems the girls would not respond to her allegation as they have dropped several video enjoying themselves.