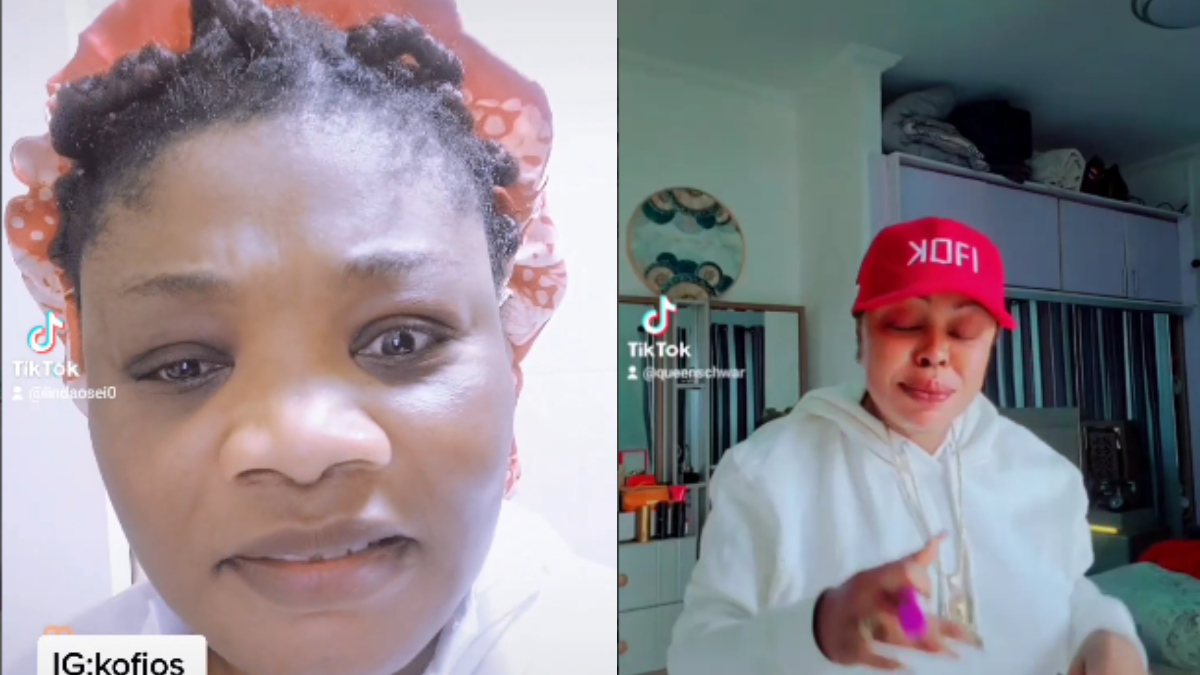 "Our fight just began, we will fight till eternity" Afia Schwar replies Maa Linda after she called for a cease fire
Controversial Female Comedian Afia Schwar has chosen not to cease fire after Tik tok star Maa Linda reached out to her to cease fire on their beef. it could be recalled that Afia rekindled her beef with Maa Linda after she exposed her daughter Felicia for allegedly been bonked by popular Journalist Abeiku Santana.
According to Afia, Felicia Osei the daughter of Tik Toker Maa Linda has allegedly been bonked by Abeiku Santana and her other daughter has allegedly been cursed after she bonked a married man with her family begging to reverse the curse placed on her.
Maa Linda who wanst happy with the outcome of events called out Afia to cease Fire and not involve their kids as the internet never forgets and this might harm the kids in future. However Afia has replied her and according to her, she would not cease fire today nor tomorrow.
She claim Maa Linda should have known better as she Afia has nothing to loose. She claim Maa Linda made her loose her second Adopted daughter Nhyira after she mocked her on social media. She claim the fight or beef between them has just started and Maa Linda should get ready for it.