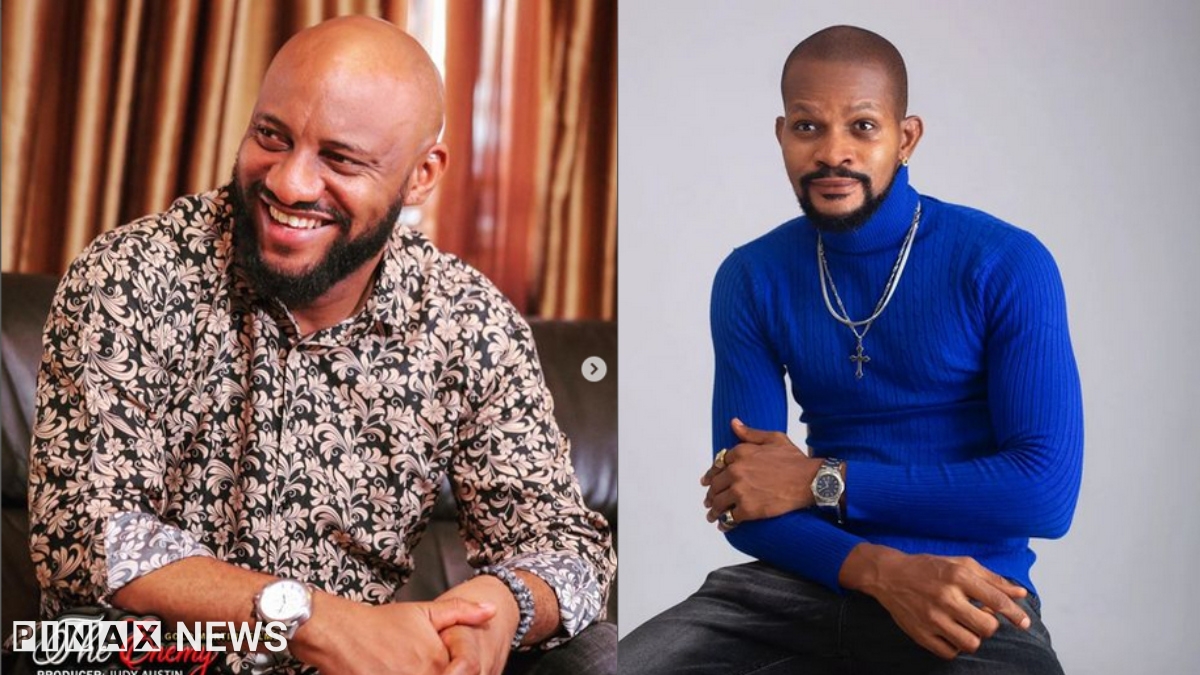 For Better for Worse is for one woman and not multiple women – Uche Maduagwu once again drags Yul Edochie
Controversial Nollywood Actor Uche Maduagwu has replied his colleague Yul Edochie for calling him a Marriage counselor after he bashed him and his second wife Judy Austin. It could be recalled that Uche bashed Yul and May for celebrating May on her Birthday after casing her pain especially Judy who tried to break her peaceful home.
Uche claim Yul should professed his love May as he wouldnt have gone in for a second wife if he really love May. He then attacked Judy claiming she has no shame of posting the woman she tried to break her home.
This didnt sit well with Yul who also took to his Instagram page to bash Uche claiming he has no right to advise him especially since he isnt married and has not child of his Own, He then made reference to his popular red bra claiming he should focus more on that, decide if he wants to be a male or female, get married and have kids before he talks about marriage.
Reacting to this, Uche shared a video of himself pulling a Generator cord and according to him, One wife is what we refer to as For better for worse in marriages. He claim he is ready to drag who ever is also ready to drag Him.
His for better for worse reference comes after Yul stated that His first wife May is for better for worse.