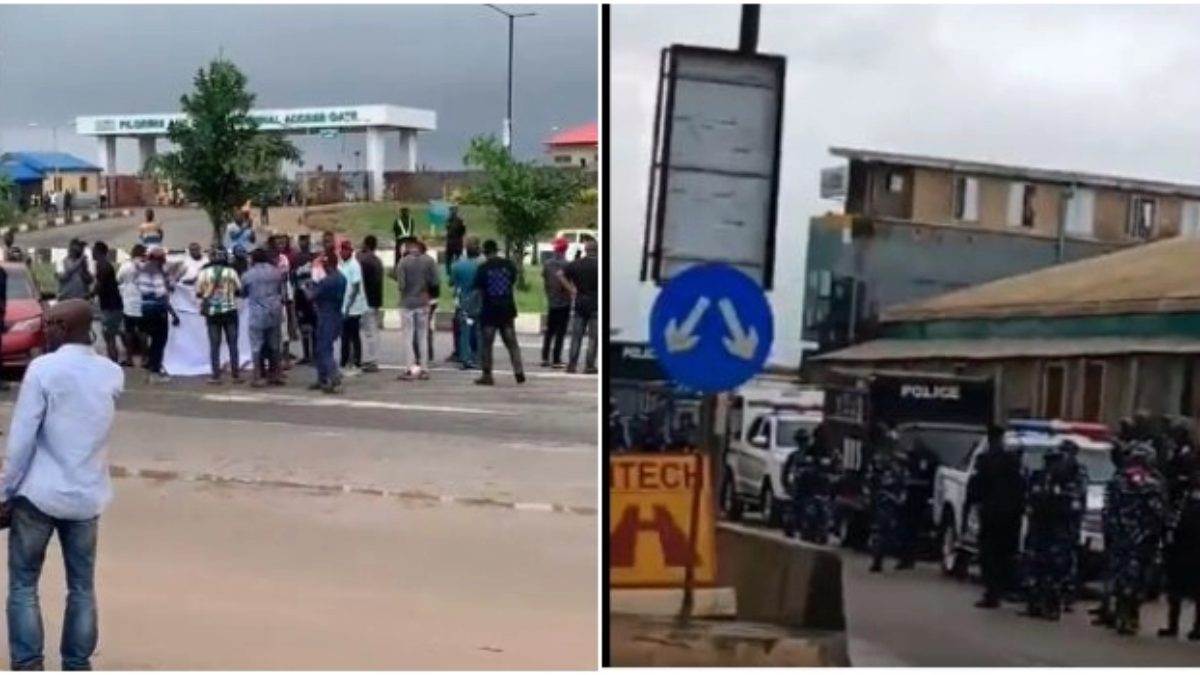 Understudies fighting the continuous strike by individuals from the Scholarly Staff Association of Colleges (ASUU) on Monday, obstructed the streets prompting the Murtala Muhammed Global Air terminal in Ikeja, Lagos.
The understudies under the umbrella of the Public Relationship of Nigerian Understudies (NANS), South West zone, who were kept from entering the air terminal by security faculty, assumed command over the street, impeding both inbound and outbound traffic.
The nonconformists were driven by NANS Public Taskforce Executive, Olumide Ojo; VP, Outside Undertakings, Akinteye Babatunde; Advertising Official, Giwa Yisa Temitope; Zone D Organizer, Adegboye Emmanuel Olatunji; Agent Senate President, Ekundina Elvis; Ondo JCC Administrator, Omotosho Shock; Lagos JCC Director, Olusesi Tolulope Samson; Ogun JCC Executive, Kehinde Damilola Simeon and Oyo JCC Executive, Adeleke Quadri Abidemi.
Various understudies approached the Nigerian government to consent to the requests of the teachers so the strike could end right away and permit the understudies to get back to class. Be that as it may, the strike has now gone on for a considerable length of time.
On the bustling course, the fighting understudies should have been visible singing and moving while at the same time causing gridlocks.
Reports uncovered that outfitted cops had recently threatened the understudies in an obvious endeavor to control the dissent.
"We have taken over the road already despite the rainfall, they mobilised lots of security operatives to tame us but nothing shall shake us until our students resume back to class," NANS Zone D coordinator, Adegboye told SaharaReporters.
The understudies had last week obstructed the Lagos-Ibadan freeway for a similar tumult.