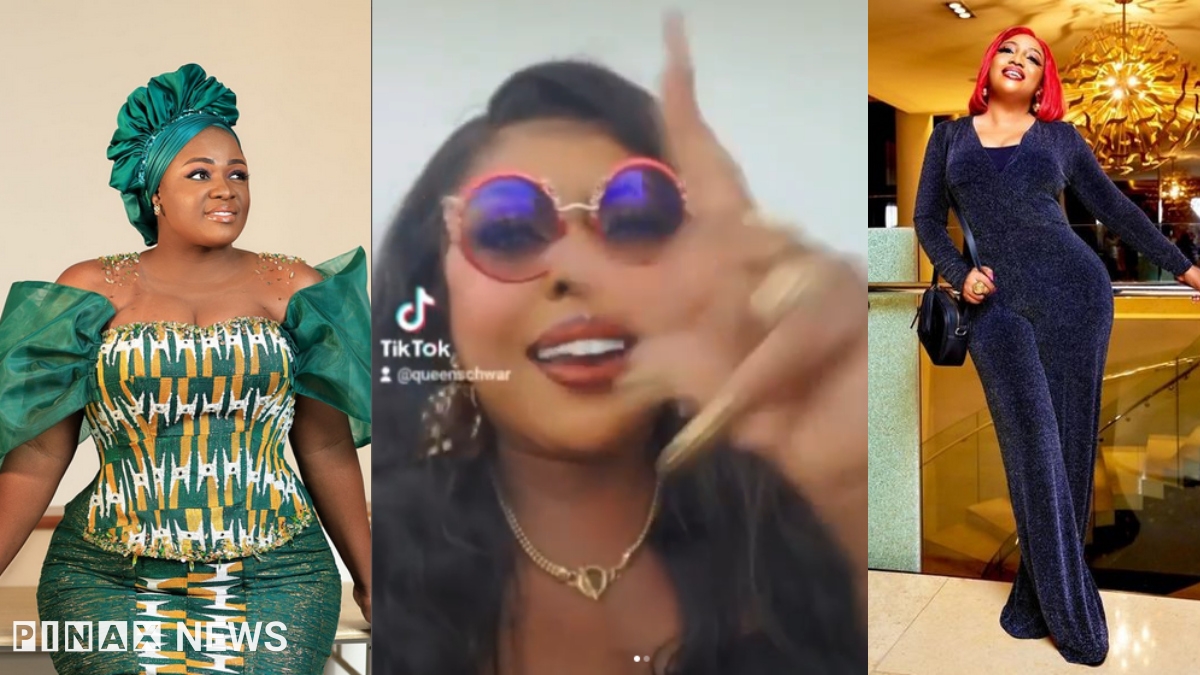 Trouble in Mafia Gang as Tracey Boakye and Diamond Appiah fight dirty on social media
It seems there is currently trouble in Mafia Gang as two of the members keep shading each other on social media over reasons best known to them. One of the gang members Tracey Boakye recently got married to her husband, Mr Frank Badu.
However it seems Diamond Appiah who also happens to be a Gang member wasnt happy with the way Ghanaians were trolling her and Afia Schwar after the marriage of Tracey Boakye. Diamond on social media has been constantly shading the New Bride over little things the least chance she get.
After the wedding, a close of Diamond identified as Naana Brown came out blasting Tracey for her allegedly poor wedding and also talked about certain sensitive issue which Netizens accused Diamond of being the one behind Naana's bitterness.
Tho she neither came out to debunk or confirm the rumors, she on the other hands sometimes shades Tracey over her Babies having different fathers. The fact that she cannot put the name of her second baby Daddy out there and also shades her each time she travels to a different country for vacation claiming she did it first and the Boss, claiming Tracey copied her.
However Afia Schwar on her Instagram page has debunk the rumors claiming its just haters forging things just to make it look like the is trouble in their Gang. This comes after Diamond mocked Tracey when rumors of her bring evicted from her East Legon mansion made headlines.
It was alleged that the unidentified father of her 2nd Child Nhyira has sacked her from the East Legon Mansion after she got married to Mr Frank Badu. Diamond on her Instagram page mocked Tracey over her Unfortunate situation making Netizens wonder if she is really a true friend.
According to Afia Schwar, all is well in their gang and the rumors were started by an enemy who doesnt want to see them being friends. She claim Diamond and Tracey as still very good friends despite the social media rumor.