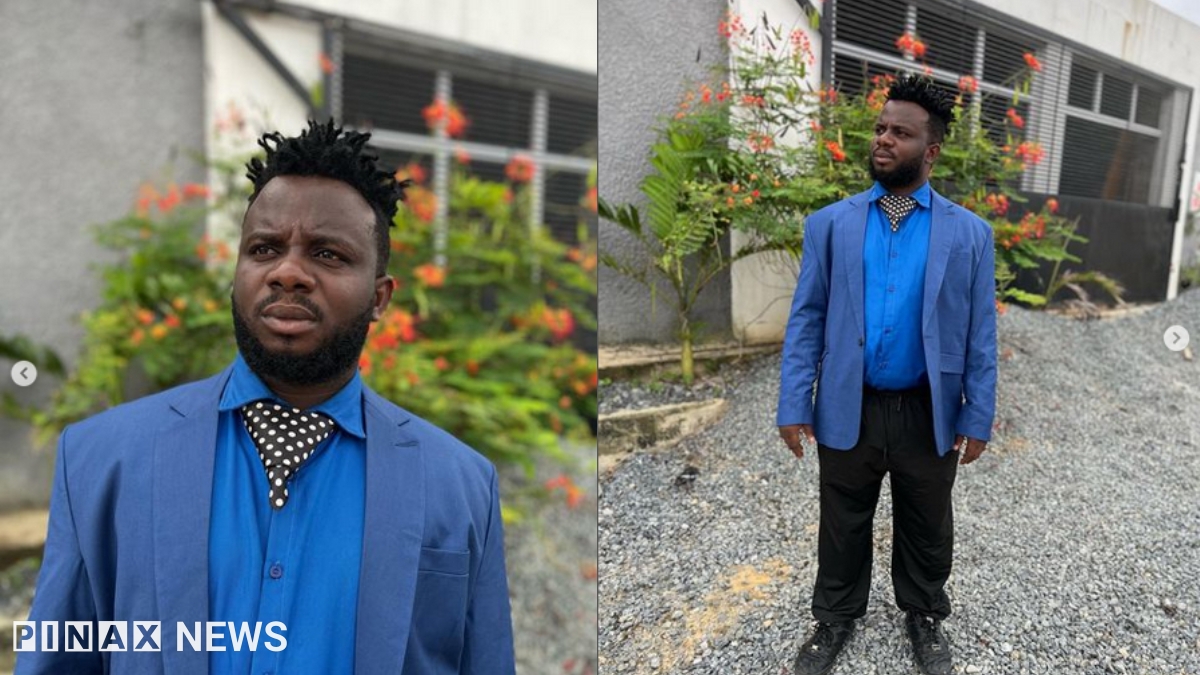 Nigerian Comedian Sabinus secretly engages his Girlfriend in Lagos
Nigerian Comedian Sabinus has been exposed after he was spotted at the family house of his Girlfriend secretly doing her Engagement in Lagos. The video was secretly taken by a passer by who spotted the comedian immediately he got out of his car.
Sabinus in the Video is seen walking in to the house, and then the video later shows him kneel in front of an old who could be pass as the father of his Girlfriend. The video was catch short as Sabinus caught the camera man when he turned whiles kneeling.