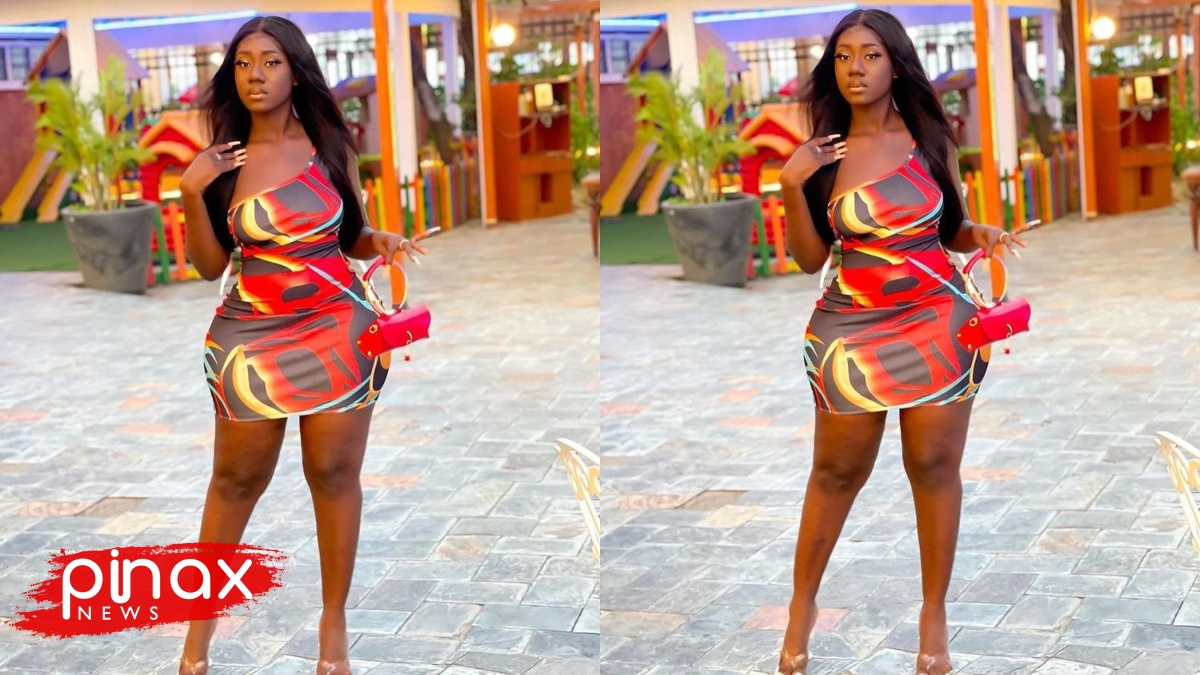 Hajia Bintu exposed for lying about acquiring a Jaguar car after her Trip to Nigeria
Video Vixen and content creator Hajia Bintu has been exposed for lying about acquiring a new Jaguar car a few days after she returned from Nigerian. A few days ago it was reported that Hajia Bintu has acquired a brand Jaguar justa few days after she returned from a Business trip in Nigeria.
Social media users claim the Business Trip she went was not in vain as she used her Asset to gain the car she claims to have acquired. In the video which went viral on social media, Hajia was seen walking to the car where she was been hyped by a Man and a lady who kept praising her for her new released.
However popular Instagram blogger, thosecalledcelebs has dropped a cryptic message indirectly exposing Hajia for lying about the car. She claim if Hajia claims she has bought a car after her trip from Nigeria then Princess Shyngle who has toured the world owe a private jet by now.
Her caption has raised eye brows on social media with some questioning if Hajia really bought the car or its all just for the gram.
The blogger wrote:
#pressplay at long last….the yan$h is shaking small small oooo ?❤️ by this time de3…woat) Jet oooo…. s3 local Bintu la enter Nigeria and come back with acclaimed Jaguar dea aaa….3ne3 na old woade Shyngle la buy Jet ?❤️ yan$h worth than master degree ?