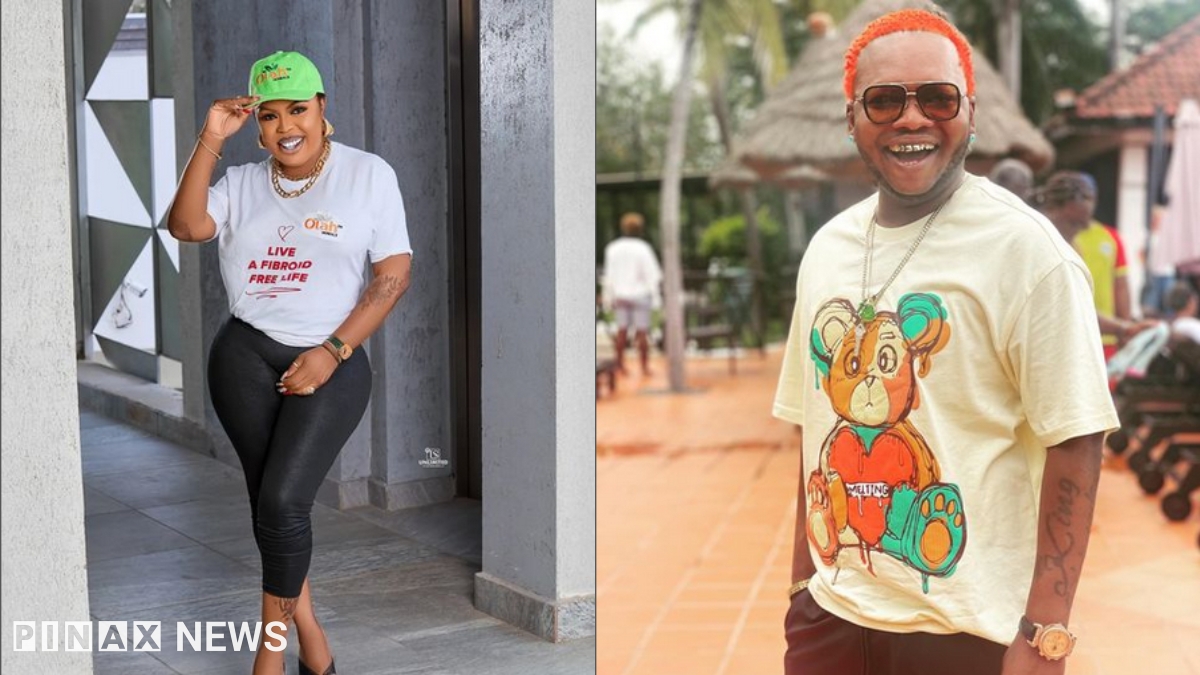 The only people currently trending this week are Female comedian Afia Schwar and her number one enemy Nana Tonardo as they are currently on each other's neck exposing dirty secrets about themselves.
The duo on their various social media pages have dropped several videos dragging their innocent family members into their beef which some social media users are not happy about. In one video, Nana Tonardo mocked on of Afia 's son for offering Dondology in the University and also alleged one of her twin son is Gay.
This didnt make Afia Happy as she also called him names, dropped several secrets about Tonardo and the CEO of P mobile, Mr Philip Brobbey and also alleged that Odii Tonardo is allegedly bonking a Popular Prophet in Kumasi.
Waking sleeping dogs, Odii has dropped a throw back Photo of Afia Schwar and her ex husband praising him for making the envy of many women while calling him rich and Handsome. Posting the Photo, Odii Tonardo wrote: IT'S ALL ENDED UP IN TEARS
WITH A BOTTLE OF ACID, JUST BECAUSE OF EFO BLANKET'S KPOZOOOO KPLAZA
Ashaw* Top Secret
T*T* Be Cheap