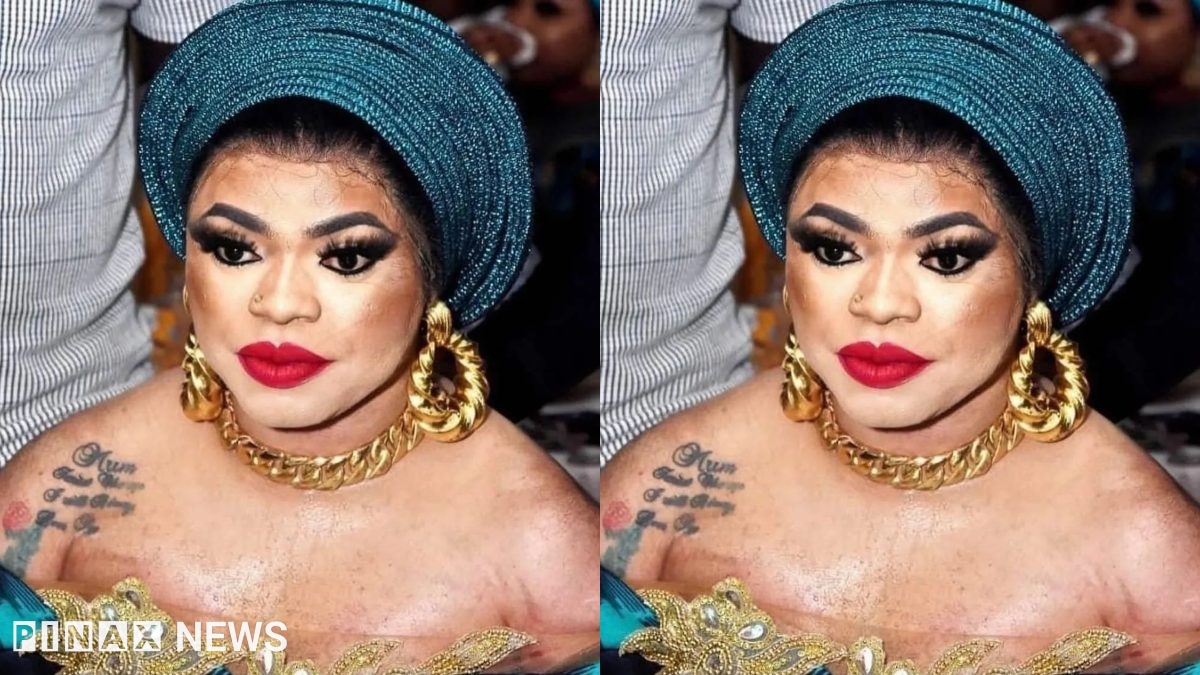 Some People's Phones Make You Look Like Keke Jam—Bobrisky Reacts To Viral Photo
Few days ago a photo of Bobrisky with hairy chest went viral and many netizens wondered why bobrisky didn't wax his chest.
The photo spotted on social media had Bobrisky's makeup looking terrible as well as his chest exposing him.
Days after the photo went viral on social media, Bobrisky has finally reacted to his photo.
In a post on Instagram she noted he doesn't know what is in people's phone that makes it take terrible photos.
"I don't know what is in some people phone, the moment they snap you like this you will look like someone keke jam!!!! Nobody should use any android phone to snap me. Only iPhone 13 if you don't have iPhone 13 just keep ur phone in ur pocket".
Obviously Bobrisky is blaming the camera for his look.