Famous Gambian actress, Princess Shyngle has shared with her fans what she would do should she suspect her future husband of cheating on her despite he not being caught.
According to Princess Shyngle in a post on her Instagram wall, she would make sure to give her man a hot beautiful girl who will sedu*ce him should she find out her man is cheating on her.
She went on to say that if the hot girl succeeds in seducing her husband she wouldn't know what to do next.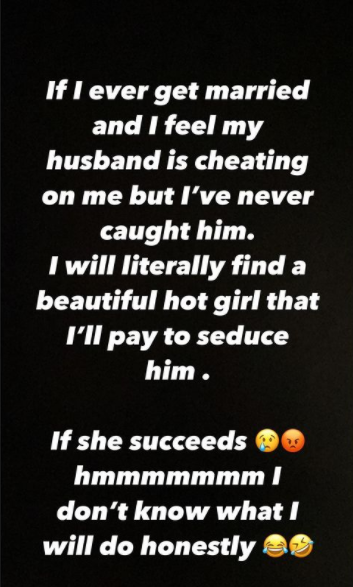 It's quiet amazing that the actress is making such a submission because it's rare for women to put their partners in such a trap.
"If I ever get married and I feel my husband is cheating on me but I've never caught him. I will literally find a beautiful hot girl that I'll pay to seduce him. If she succeeds hmmm I don't know what I will do honestly", she wrote.