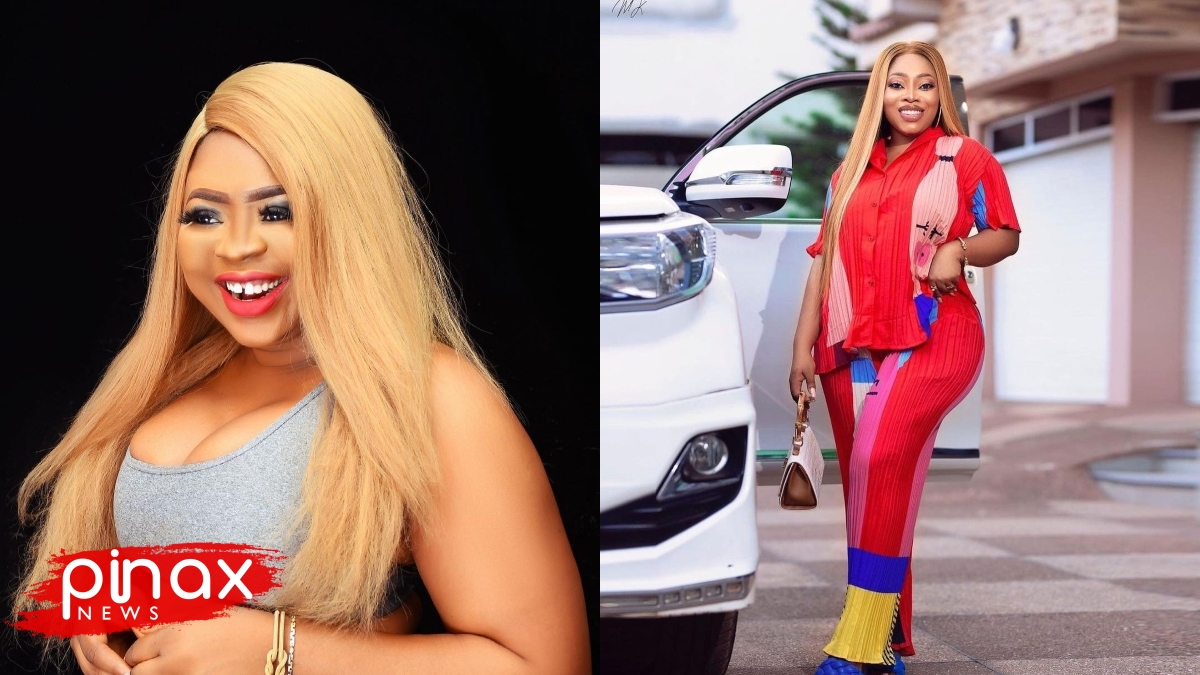 Moesha Boduong Had Something Do To With A Business Man Who Exchanged Her Soul With Death But Jesus And Mercy Said No – Adu Sarfowaa Reveals
Amidst the whole issue of repentance going on with Moesha Boduong , online media influencer Gloria Adu Safowah has asserted that Moesha Boduong's circumstance is because of her experience with a man who is believed to not to be human.
As indicated by Gloria, Moesha Boduong had an experience with a business tycoon who later exchanged Moesha's soul with death adding that Jesus came to her rescue. This has prompted her present circumstance of having some disorders and attempting to end it all.
This is what she took to social media to say;
"She came across a Business tycoon that not human and had something to do with him…. ( kindly note that, No blame game here cux We all ain't virgins and ve our dirty skeletons).
The Man exchanged her soul with Death but #JESUS and #mercy said NO. People close to MOESHA should be attentive, monitor her movement, stay close pls …. I prayed for her this dawn and I will do always.
All should remember her in prayers. It deeper. DEAR GOD, pls help us ALL."
Checkout her post below;