Carrie Johnson rented a gown for her secret wedding to UK Prime Minister Boris Johnson for a day at $63 according to reports.
On Saturday June 29, 2021, the couple tied the knot at Westminster Cathedral in London.
About 30 guest graced the ceremony and the couple are planning to have a bigger celebration in 2022 according to report by insider.
On a big day as this many women would love to wear a more expensive gown but Carrie, the former head of Communications for the UK's Conservative Party chose to wear a more affordable gown on her special day.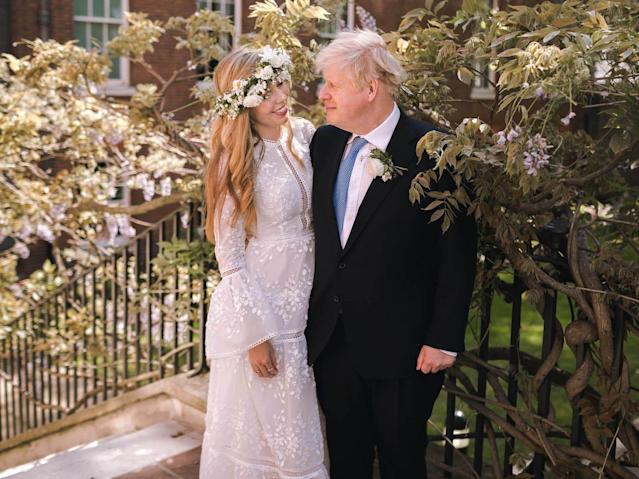 She rented a Christos Costarellos dress from My Wardrobe HQ, a designer rental and purchase platform, according to the Guardian.
The dress was a long-sleeved one with a tiered skirt, flower detailing and a cutout on the center of the bodice