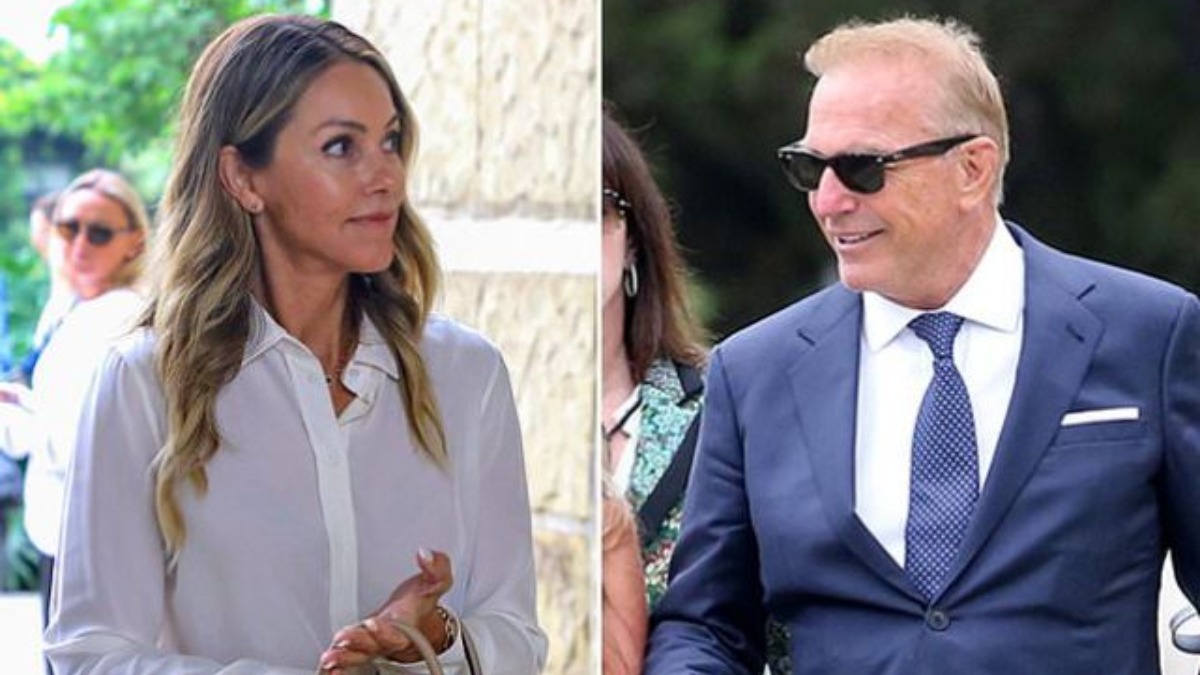 Finally Kevin is freed from the Drama over an "ugly" child support battle with estranged wife Christine Baumgartner. A judge in Santa Barbara has awarded her $63,000 a month – less than half the $129,000 she currently gets, and just over a third of what she wanted.
Kevin Costner has scored a dramatic victory in his divorce battle with estranged wife Christine Baumgartner after a judge in Santa Barbara slashed her child support payments to $63,000 per month – less than half of the $129,000 she currently gets and considerably less than the $161,000 she wanted.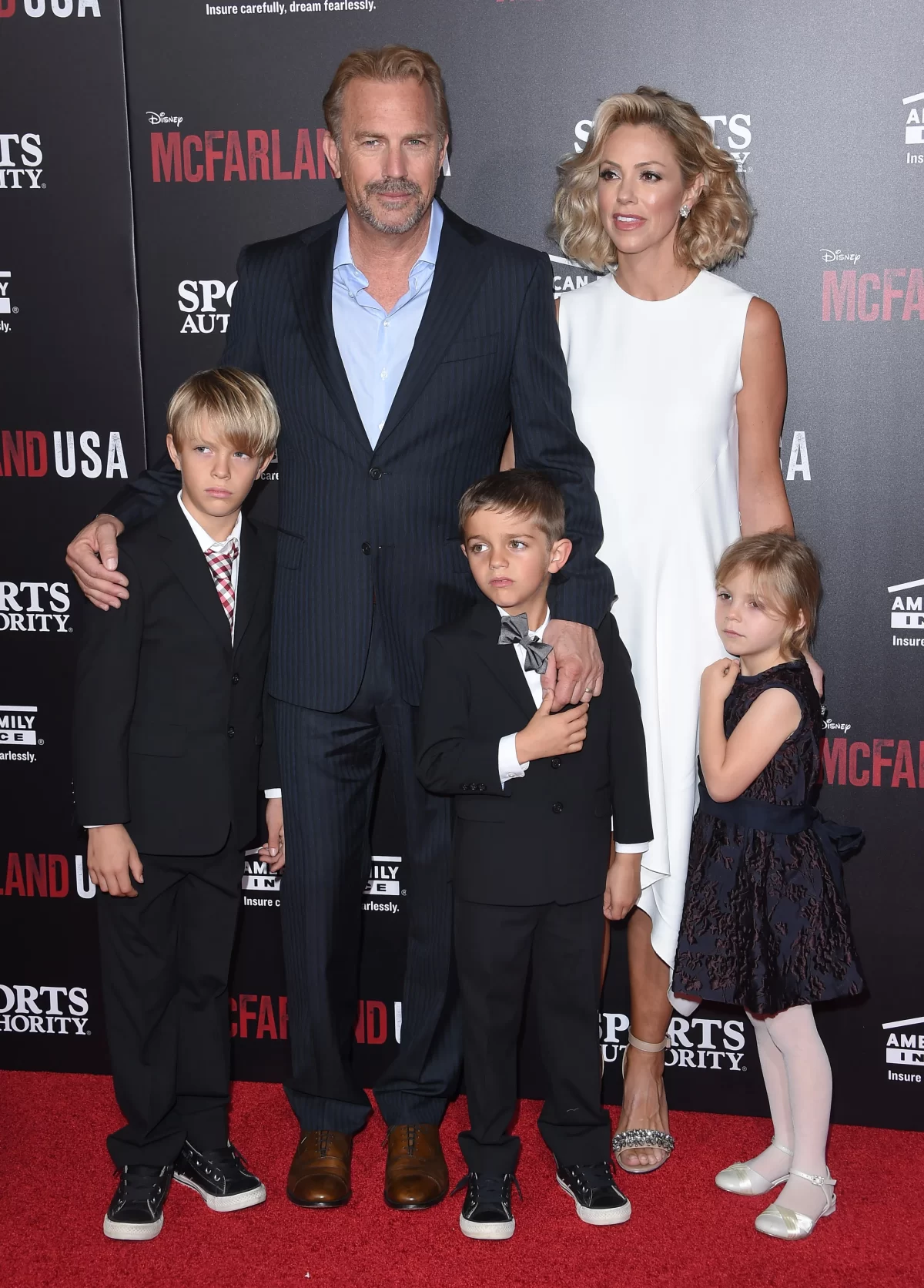 The judgement came at the end of a two day evidentiary hearing which saw both sides set out what they believed to be a 'reasonable' amount of child support and why.
After the verdict, Costner said there were 'no winners' in the bruising battle.
'You know, when you have a life that long with somebody, there is no winner…and it's this big, crazy thing called life and how it unravels so quickly".
'One minute you feel like you're on top of the world, and then you realize how, you know, how vulnerable you are.' 
He said he and Baumgartner would eventually work out a fair custody arrangement, and praised her as a mother.
'She's an incredible mom,' he said. 'We will figure it out and we'll share. We just got to kind of convalesce right now.'
Costner took the stand for a second time during the final hour of the hearing and told the court that his biggest fear was being forced to take on jobs he didn't want to should Baumgartner be awarded an 'inflated' level of child support.
He also apologized to his estranged wife of 18 years, saying: 'I want to help but the thought of having things inflated to the point I can't do what I want to do…
'Somehow in this unusual world, we didn't make it and for that, I'm sorry.'
There will be a trial in November over the prenuptial agreement and her request for spousal support.
The hearing was at the request of Baumgartner's team – who had scored a victory of their own in June when child support was temporarily set at $129,000.
But that was overturned by Judge Thomas Anderle who decided that her request for child support totaling $161,000 per month was excessive, and above what the three Costner children would 'reasonably need'.
She had argued that her new $40,000-per-month property was not 'comparable' to Costner's $73m beachside pad, and argued that the children should spend their time with her at a $150,000-a-month beachside home she was hoping to rent once her six-month lease is up.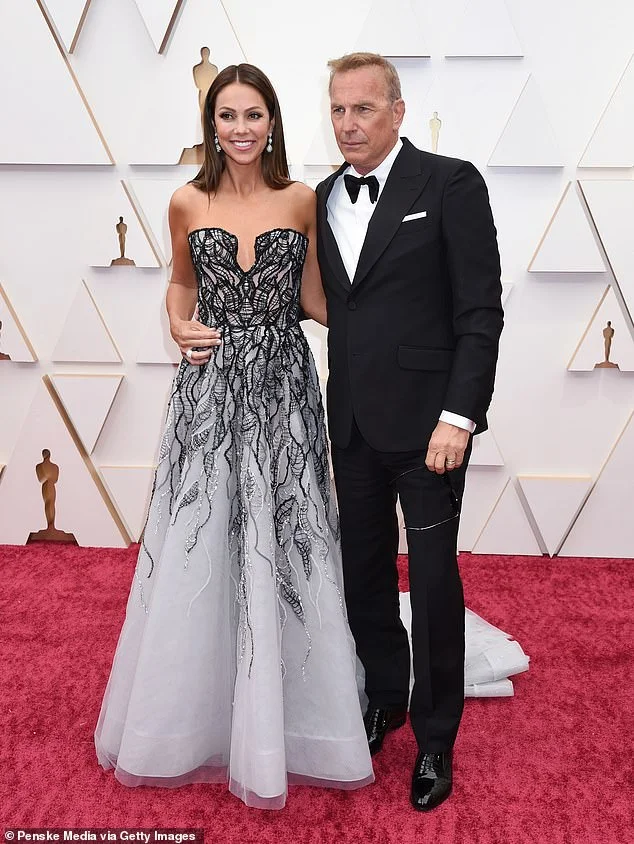 Baumgartner also complained her new property does not have an ocean view and said the standard of living at the new house could not compare to that of the marital home.
A move back to the beach is now unlikely to happen unless she wins a second trial in November where her team will argue that she should get spousal support – even though she signed a prenup that allowed for a single lump sum payment of $1.5m that she has already received.
Costner looked stunned on hearing the verdict, while a crestfallen Baumgartner stood up on hearing the news and quickly conferred with her legal team.
Both slipped out of court via a back exit.