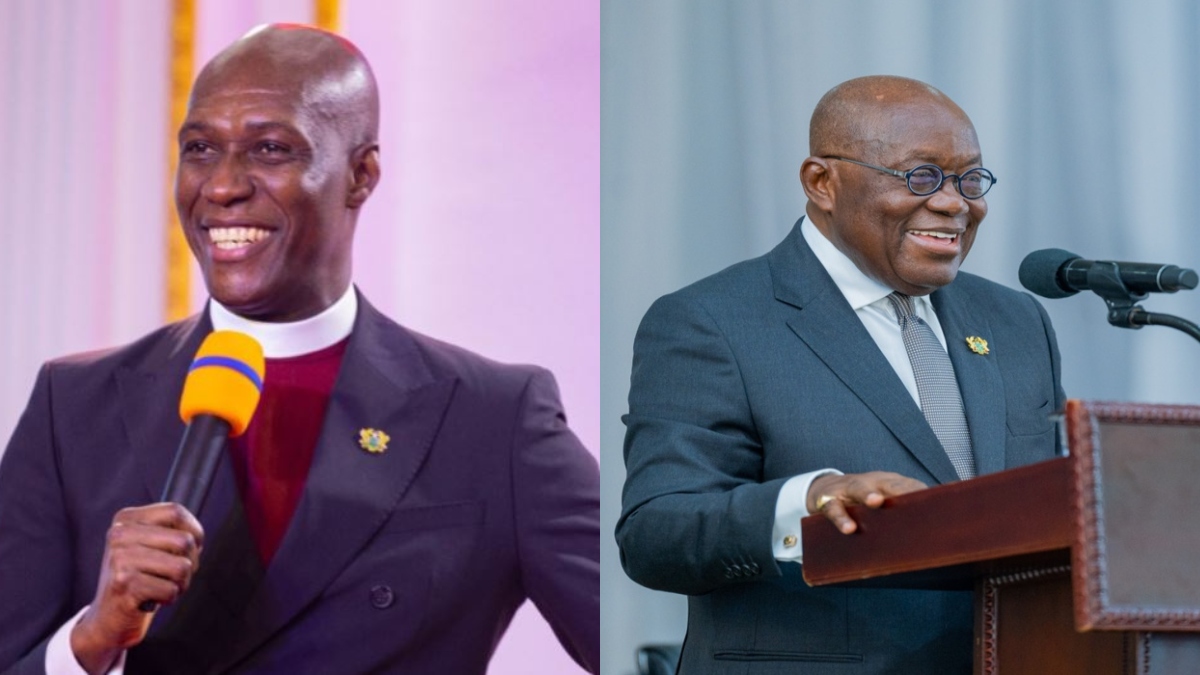 Founder of the Alabaster International Ministry has also reacted to the video shot at the jubilee house by American Rapper Meek Mill. According to Prophet Kofi Oduro that act is despicable and disrespectful. He questions the president on how many Ghanaian Artist have gotten the opportunity to even visit the Jubilee house let alone shooting a video clip.
He made these utterances in his church auditorium while giving a sermon. Prophet Kofi Oduro has called the President Nana Akufo-Addo to order and has sent a message to him to stop abusing his office. He believes that the seat of the presidency belongs to the entire nation the president should put an end to certain abysmal decisions taken by him.
Prophet Kofi Oduro has expressed so much displeasure in the Akufo-Addo government as every initiative taken by them doesn't go so well with Ghanaians. He has reprimanded the president to end all these unpleasant acts to save Ghana from disgrace and shame.
Meanwhile, a video of American Rapper Meek Mill in the Jubilee house went viral and we could see the Rapper and his crew behind the President lectern which has provoked a lot of Ghanaians who have condemned the act. The likes of Twene Jonas, Shatta Wale, Bevely Afaglo, Sammy Gyamfi and others have all responded to this issue.
Meek Mill on the other hand has apologized to Ghanaians and the office of the president for his actions and explained of his ignorance of the Ghanaian culture and customs. Watch Video Below!