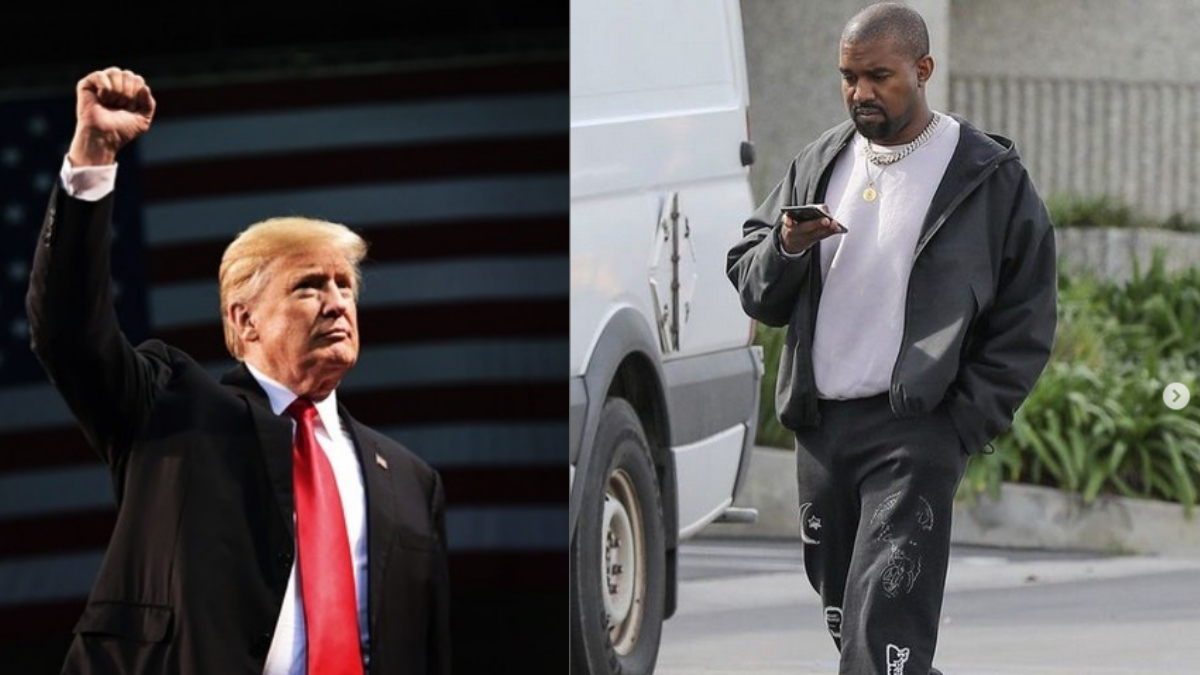 After Donald Trump referred to the rapper as a "very damaged guy" after their contentious Mar-a-Lago meal, Kanye West hit back, calling the former president a well-known liar. Last week, the rapper was invited at Trump's Florida home with the white nationalist Nick Fuentes. The rapper has been broadcasting a string of disgusting anti-Semitic tirades and racist outbursts.
Even among Republicans, the 45th president's hosting of Fuentes, a self-described homophobic white supremacist, at the dinner generated uproar because West had been dropped by large companies due to his prejudice. Following the outcry, Trump made an effort to disassociate himself from the encounter, claiming that all he had been doing was 'trying to help a genuinely distressed man' in West.
However, the rapper has now responded on the Timcast IRL podcast with Tim Pool, saying: "I would have never wanted to do anything that affected Trump." The rapper dined last night with Ray J, another of Kim Kardashian's ex-boyfriends, as well as Milo Yiannopoulos.
'I support Trump.
Trump made comments that upset me.
He lied about me, but he's a renowned liar after all. "I put myself in danger for Trump…"
Noone in my position has ever sported that hat.
West also disclosed that the meeting with Trump and Fuentes had been planned by alt-right activist Milo Yiannopoulos, who afterwards stormed out of the live broadcast.
"So I help a seriously troubled man, who just happens to be black, Ye (Kanye West), who has been decimated in his business and pretty much everything else, and who has always been good to me, by allowing his request for a meeting at Mar-a-Lago, alone, so that I can give him very much needed "advice," Trump wrote on Truth Social after the dinner. "He turns up with three individuals, two of whom I didn't know, and the third is a political figure I haven't seen in years," he continued.
I advised him against running for politics since it would be a complete waste of time.
Fake News has gone NUTS!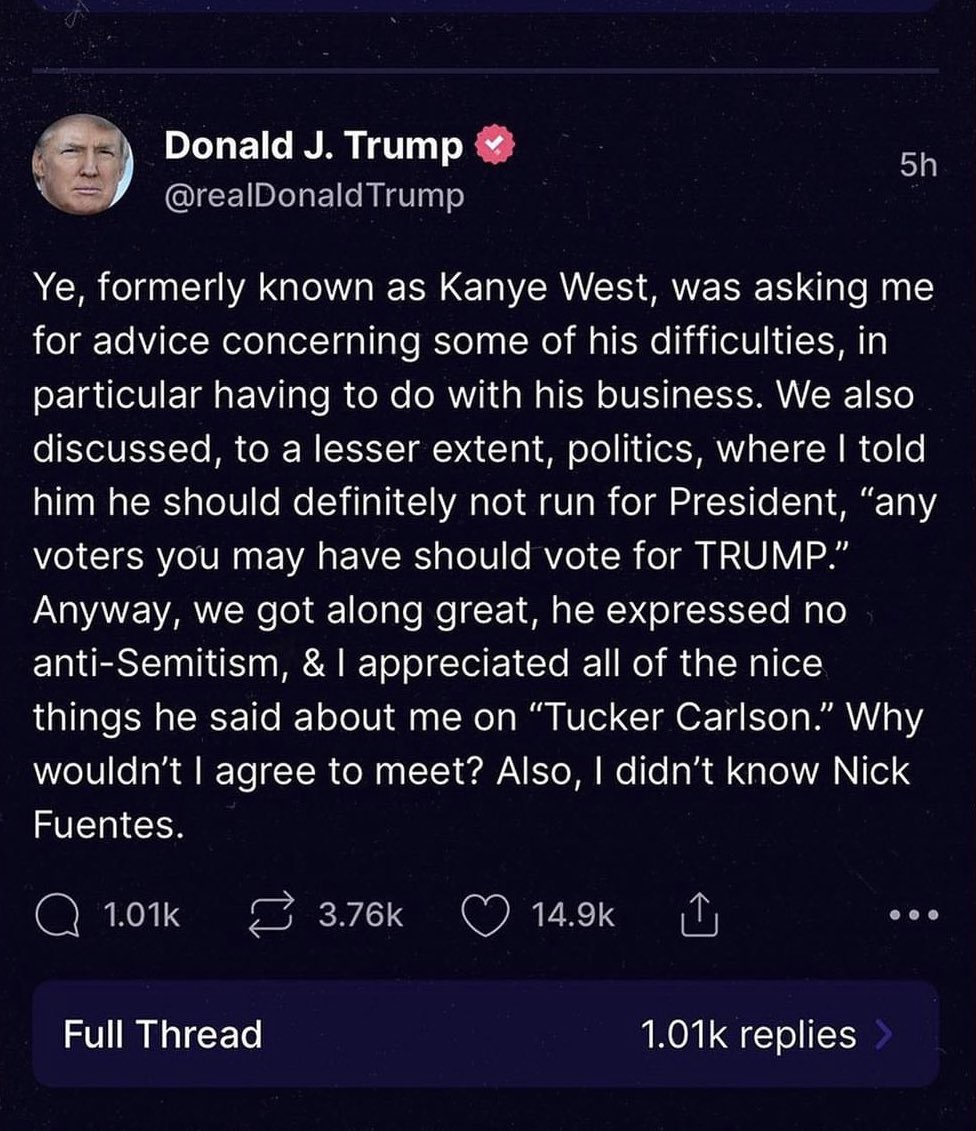 West defended himself on Timcast after being dismissed by well-known companies and losing a lot of money due to his anti-Semitism.
I thought I was more Malcolm X, but I discovered I'm more MLK, he stated.
I'm just standing there while I'm financially and in the press hosed down every day. I felt as though a dog was biting my arm when I learned that they attempted to imprison me, and I was on the verge of crying.
Almost.
However, I continued to go through it with ease.
They argued over what Pool meant when he said, "They have been incredibly unkind to you," and West said, in an anti-Semitic cliche, that "Jewish people run the media." Pool then said, "They have been exceedingly unfair to you." "We can't say who "them" is," West stated. Corporate press, Pool retorted.
I don't use the word the same way you people do, I suppose.
Then Fuentes said, "But isn't it them. No, it's not, Pool retorted. What do you mean it's not? West stormed off the scene in response to this.