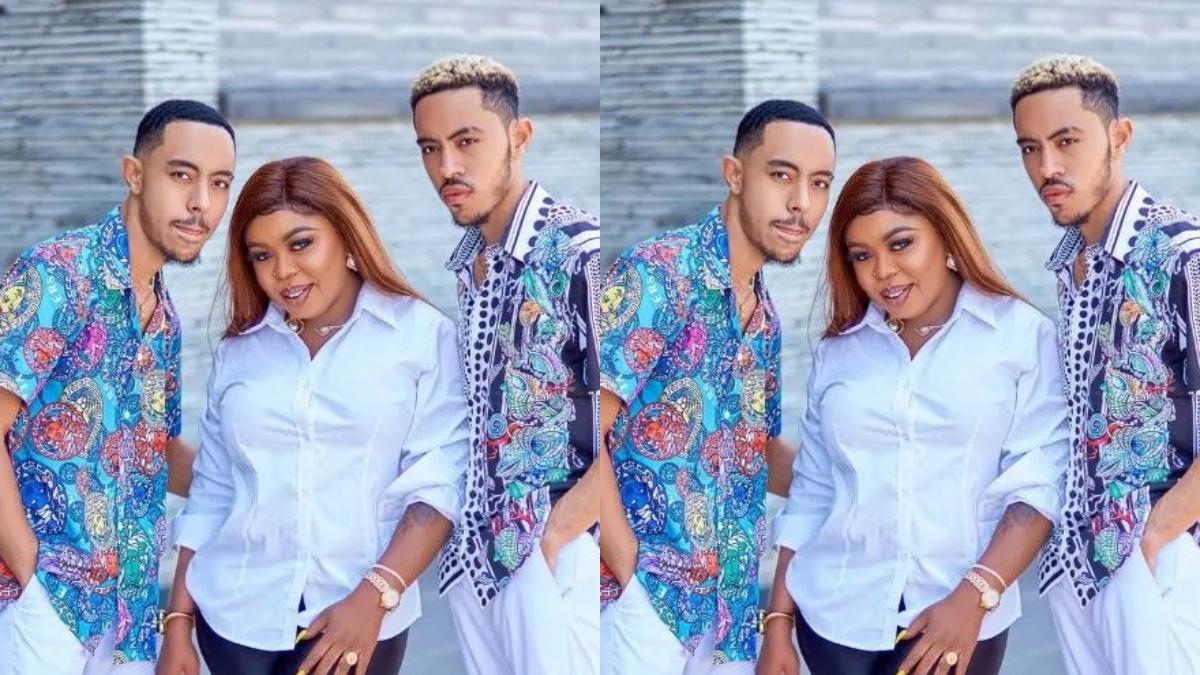 "Are you cheating on me??" Afia Schwar questions James, after walking in on him with baby oil by his side
It seems Afia Schwar us trying her possible best to make Ghanaians believe that her son James is straight and not the Trumu Darling Tonardo claims he is. The Female comedian dropped a Video of her disturbing her son in his room however things didnt go as she planned.
Afia in the video is seen on James's bed asking if she could sleep by his side, However James was busy on the Phone chatting. She then curiously asked who James was texting as it seems the text had all his attention neglecting his Mother.
He then questioned if James is cheating on her with a Lady. James quickly denied it saying the person he was chatting with is a friend. Afia who seemed very excited that her son was chatting with a lady demanded to have a look at her future in law.
Netizens are wondering why she is soo much in proving that her son is Straight and not the other way round. Netizens also spotted a Bottle of baby oil which has generated a whole of controversies.