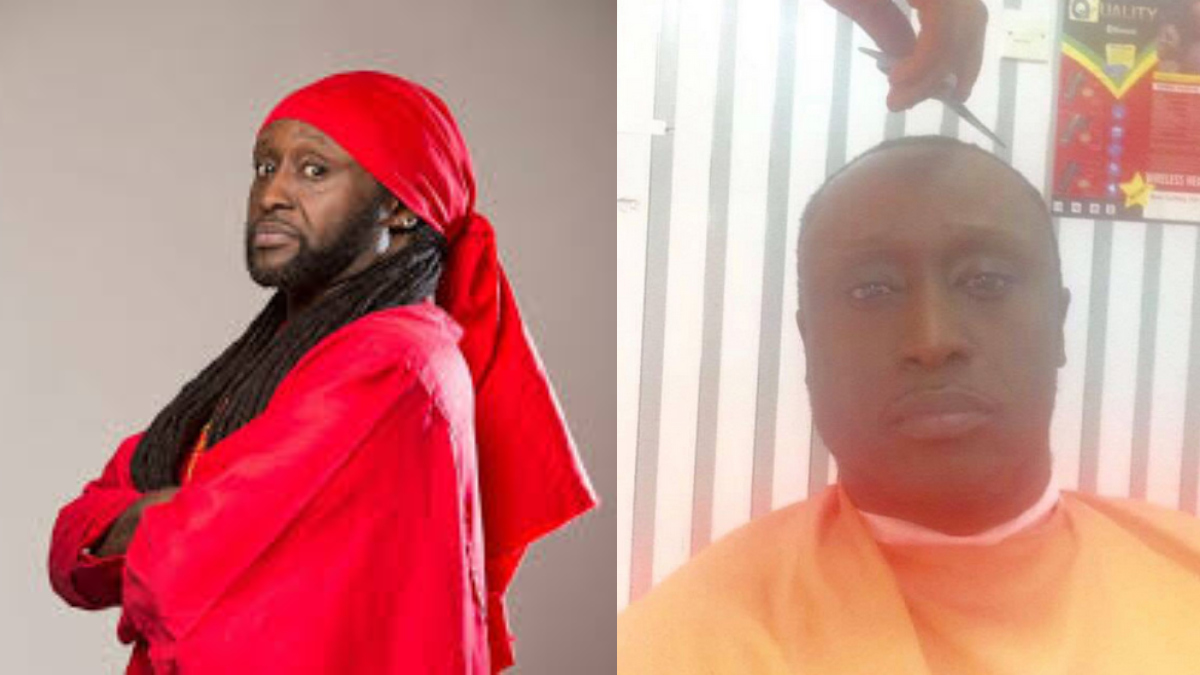 Reggie Rockstone shocks Fans after cutting off his long Dread locks
Grand Pa Reggie Rockson has shocked his fans after he dropped a Photo of himself without his dreadlocks for the first time. Reggie is popular known for his Rastafarian look as his dread is a huge part of his brand as a hiplife Musician.
He dropped the shocking Photo on his social media page which has left his fans and followers with mix reaction as to what could be going on. Reggie has kept his dread for decades making Netizens wonder if the Grandpapa has chosen to opt out of the Rastafarian lifestyle.