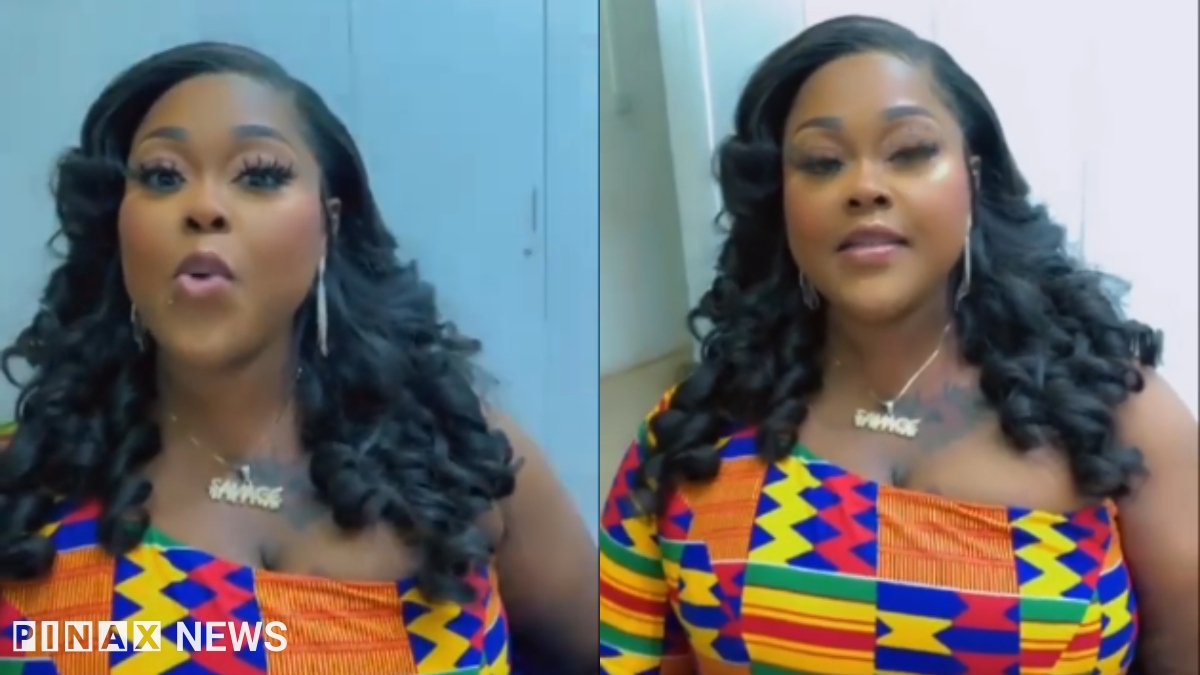 Mona Gucci known in real life as Monalisa Abigail Semeha has once again reacted to the ongoing rumours of her being a Lesbian after her god daughter's exposee. The TV Show host has come out to debunk the allegeation leveled out against her by her god daughter identified as Adepa.
Adepa during the exposee alleged that Mona is a Pimp and a Lesbian who usually pimp girls out to her male friends for money and favours. She further revealed that she got closer to Mona because she admired her from afar hence grabbed the opportunity when it presented it self of her getting closer to the Ghanaian Journalist.
Adepa claim she had no idea Mona's intention towards her wasnt the best as she turned her into a lesbian and also pimped her out to her male Friends just for Money . Debunking the Rumors, Mona claim Before adepa even got closer to her, she confessed that she Adepa was a Lesbian. She further revealed that she since she was a TV Star Adepa was obsessed with her to the extend of even tattooing her name on her body
She claim Adepa is also a drug addict however despite all that she look beyond her flaws and decided to accept her into her life. She also agreed that she pimp her to a Man however it was to change her sexual preference and also change her thought of being a lesbian entirely.