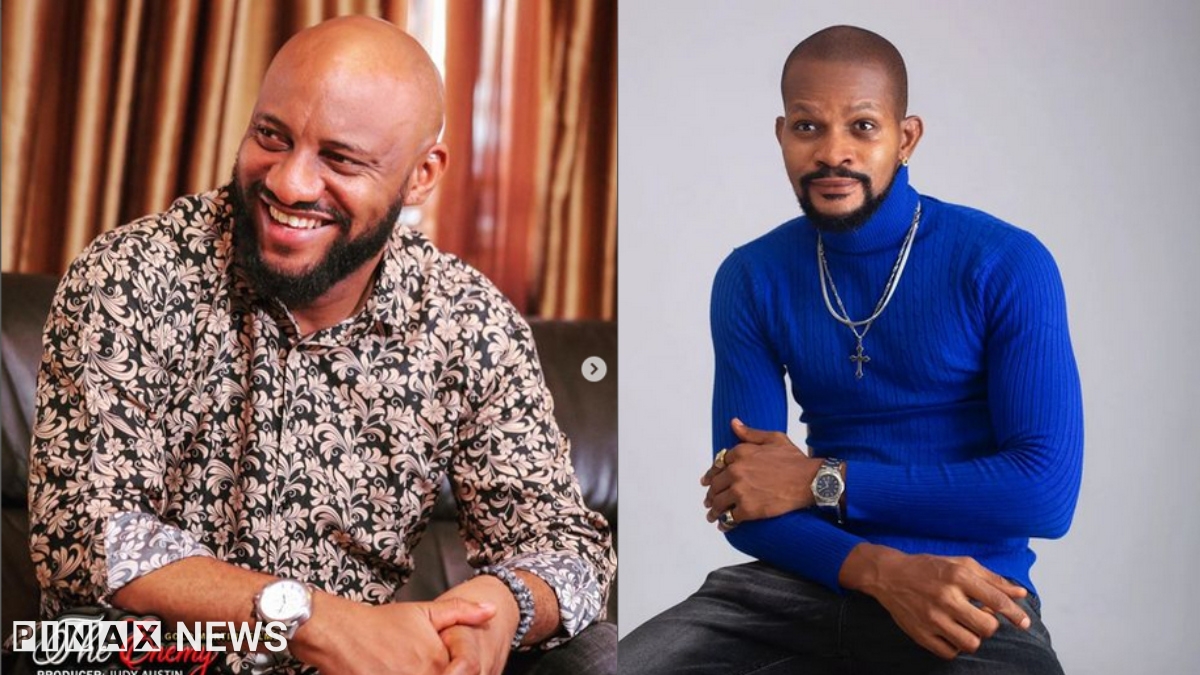 Uche Maduagwu fires Yul Edochie, send him to the Gutter for Criticizing him and his red brassier
It seems the brouhaha between Nollywood Actors Yul and Uche would not end anytime soon as Uche has finally replied Yul for calling him a Marriage counselor. Uche attacked Yul and his second wife Judy Austin after they wished Yul's first wife May on her Birthday. Yul dropped a Photo of May claiming she would always be the love of his Life.
Judy also dropped a Picture of May celebrating her on her Birthday after she tried to break her home. Judy is currently the second wife of Yul Edochie and the two currently have a son together. The news came as a shock to may since Yul is know for usually portraying the perfect family on social media.
His wife also dropped a comment claiming God will judge them both for causing her pain. Social media users dragged the Nollywood for putting his family in that mess. Reacting to the Birthday wish Uche wrote: E be like say Na only me see that part of Yul #birthday message where he wrote "LOVE YOU FOREVER" you #love her forever after marrying your COLLEAGUE for #Nollywood seriously? Is everything spiritually OK or you need Agbo JEDI? Nothing person no go hear from actors for Naija like seriously? SE BOBO YI know Wetin LOVE mean BAYI? Just because May Dey keep quiet no mean say God never show am next step to take over your #Marital betrayal of going as far as giving your colleague BELLE and marrying am, let me not spill the unfolding gist, May is WISE, taking it one step at a time
However Uche has also replied and according to him, Yul shouldnt blame him for the way social media users are dragging him, He claim he wasnt the one who brought the mess into his marriage and that if he want to blame anyone he should first look in the mirror.
OJU Gbami TI Fun BOBO YI, it is so obvious when God Dey share common sense for #Nollywood you were busy #dancing ZAZU on top Naira inside church. Your First Pikin Na 17 for University yet you were not MATURE enough to RESPECT am by not setting bad example, instead you #follow Ikebe go give your colleague BELLE, and then pay her #Bride price, that was when you fell from GRACE to GRASS. I Influenced Jim Iyke #movie and it allegedly made over 200 million Naira in profit, Bros my Red Bra alone is more RELEVANT than your entire acting career #share