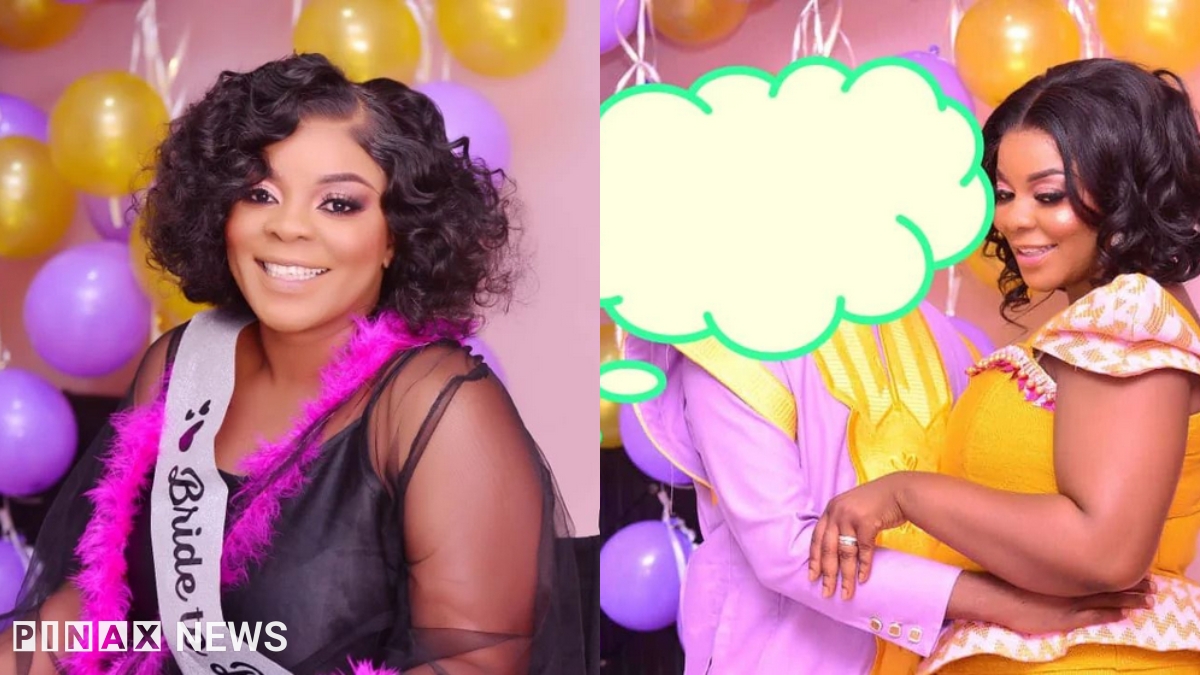 Evangelist Gloria Kani rains Generational Curses on her Blogger for exposing dirty secrets about her marriage
Kumawood Actress cum Evangelist, Gloria Kani has rained Curses on a popular Instagram blogger for exposing her. The popular Instagram blogger, Ghanafou Ho Nsem had curses rained on them by the Evangelist after they exposes certain secrets about her marriage which she wanted it kept private.
This comes after the Actress dropped Picture and videos of her wedding to a mysterious man whom she covered his face while posting the Photo on her official Instagram page. The Actress after she was trolled for allegedly snatching another woman's husband came out debunking the rumors.
She revealed that she was already married and decided to post the pictures because it was their wedding anniversary. She also revealed that she is even currently pregnant with her child hence couldnt have been freshly married when she dropped the Pictures.
Tho Netizens warned her for covering her husband face as Bloggers have vowed to uncover the truth she ignored. The popular Instagram blogger then dropped the real picture of the man in the covered Photo and also certain information to the public.
This didnt sit well with the Evangelist who them went to the DM of the blog and rained curses on them. See the post below