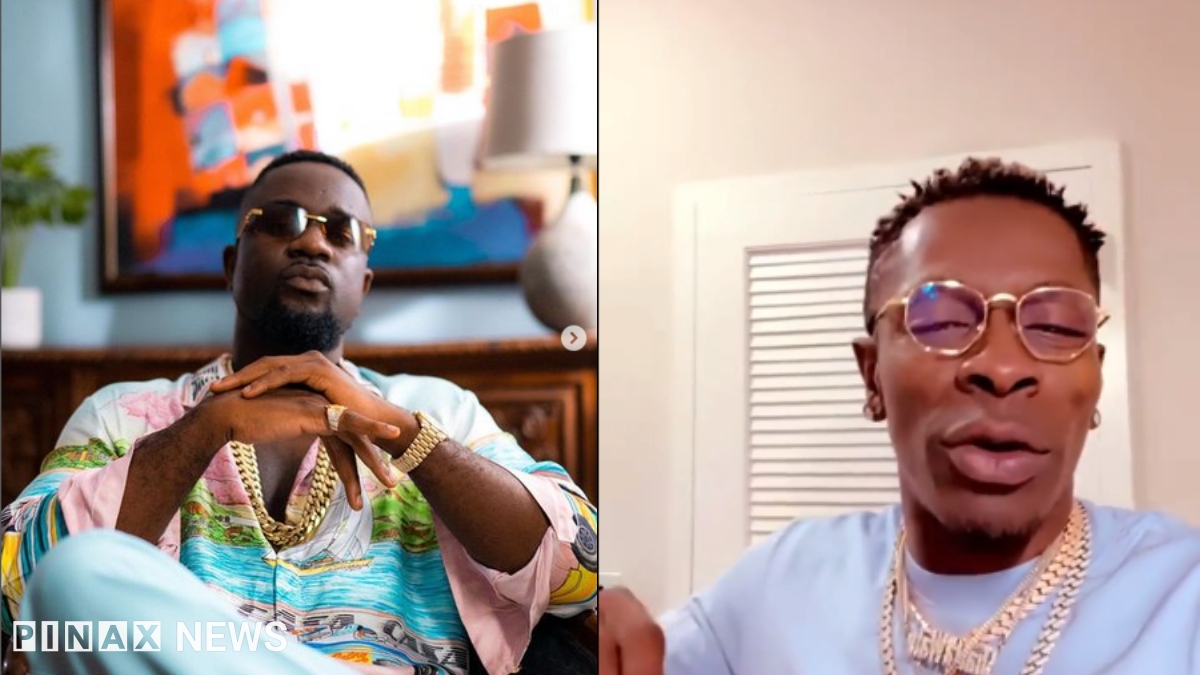 Shatta Wale reacts to Sarkodie's outburst during an Interview about International recognition
Ghanaian Dancehall Artist Charles Nii Armah Mensah popularly known as Shatta Wale has finally reacted to the Interview where Sarkodie unleashed his fury on a presenter. Sarkodie during the interview got angry when he was asked why he and his colleagues Shatta Wale still haven't gained international recognition despite having numerous hits.
He angry replied asking the Presenter why he has worked for a Ghanaian radio for almost 20 years but has still not been called by BBC or Choice to work for them. He claim Ghanaian do not appreciate their own unlike the Nigerians who constantly support their own despite having their favourite.
Reacting to this, Shatta Wale has hailed his colleague Sarkodie for speaking up after being mute for so long. According to Shatta Wale only those who have been through it knows how it feels and he and Sarkodie are fed up with the trolls calling them local Champion.