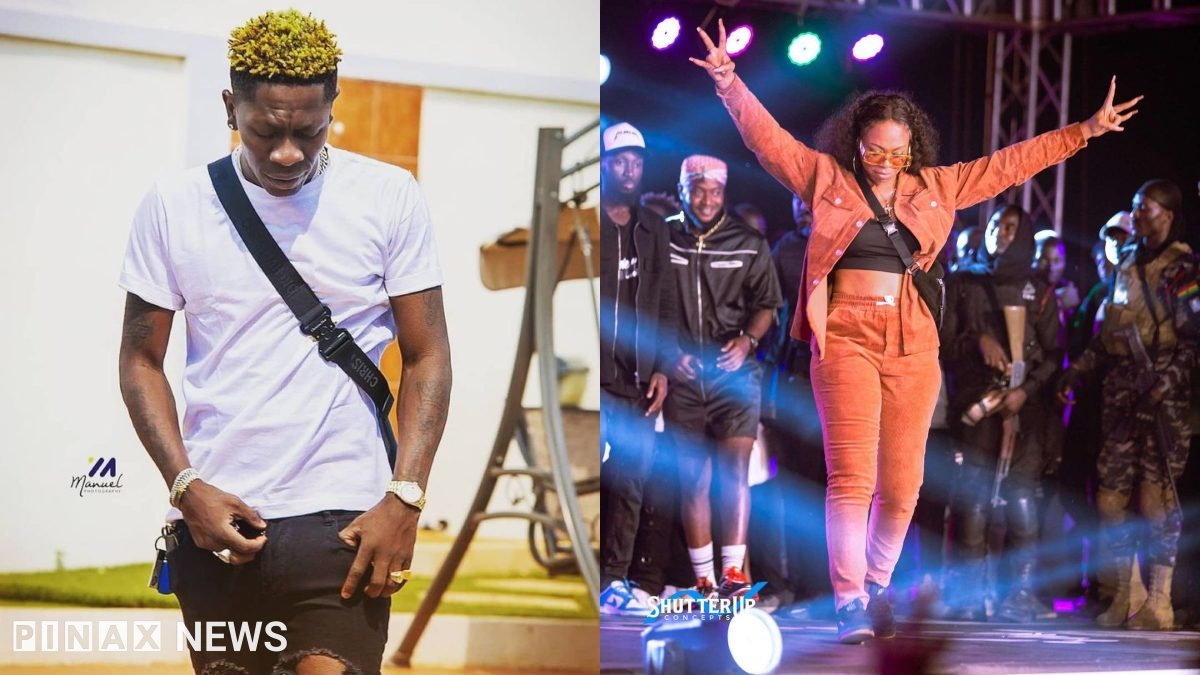 "Pay 150,000 dollars and get a Public Studio for recording – Shatta Michy reconsider her decision about working with Shatta Wale
The baby mama of Ghanaian Danchall Artist Shatta Wale, Shatta Wale has once again reacted to her Baby Daddy's offer of featuring her on a song and paying her in cash this time around instead of in kind. Shatta Wale reached out to shatta Michy after her performance at the Ashiaman to the world concert.
She first reacted by expressing the lack of interest in working again with her Baby Daddy. She claim she doesnt want Shatta Wale to go and cry on radio station after taking his Money. Her rejection caused pain to the SM especially their king Shatta Wale who called for her to reconsider her decision.
After much thinking, Shatta Michy is back again and this time during an interview she revealed she would work with Shatta Wale however he has to pay a whooping 150,000 dollars and get a public Studio so they can record.
She claim she as studied the Music Business a lot which makes her billing deal priceless.