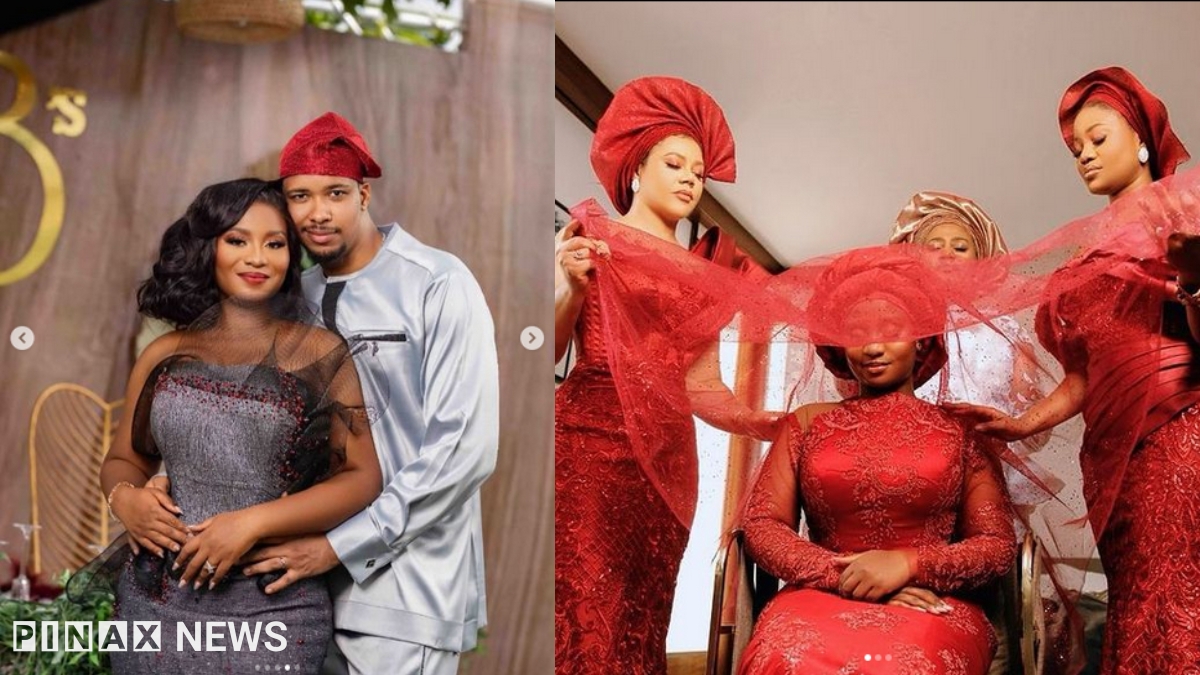 Nadia Buari pens down a heart felt message to her Sister as gets married in a beautiful ceremony
Ghanaian Actress Nadia Buari has penned down a heartfelt message to her sister Samera as she gets married in a beautiful ceremony. In the post, Nadia revealed how happy she is that her younger sister is now a woman and promised to stay by side through thick and thin as she married the man she loves.
Posting a Lovely picture of her with her Sister, Nadia in a lengthy post wrote:Dear Sam…

I knew this day would come, I just never thought it would come this fast.

I am so proud of the woman you have become. You are one of the most incredible people I know.
You love so fully and so strongly, and I am honestly so sorry for the millions of people who don't know how it feels to be loved by someone who gives of themselves so freely, and expects nothing in return.
I am so proud and so blessed to be your sister. You are truly exceptional.
You are my very best friend, my sounding board, the one who hears the most ridiculous of my innermost thoughts, the one who knows every word to every single one of my favorite songs, and the one who knows every embarrassing moment of my life(and never fails to bring them up when the time is right). My movie quoting partner, the one who thinks I'm funny even when my jokes suck. My voice of reason when I'm being a psychopath.

You have always loved every part of me without question even when I was unlovable. I love u so much and I'm grateful for the joy u bring to my life and everyone who meets u.

You're a wife now, and I know you will be an exceptional wife. Sel is so, so blessed.

You were the most beautiful bride I've ever seen, so full of grace. You were kind and gracious and present for every moment of the entire day. I was so honored to stand beside you and Sel and I promise to continue standing by your side for every day to come. I will always be a phone call away with an open heart and mind. 

I'll be there to listen when you need to vent, to still talk about the things he does that drive you crazy because marriage isn't going to change that. If you're ever scared or confused, remember that I will do everything I can to calm the storms.

I expect that Sel never stops treating you like the wonderful woman you are.
He should never stop trying to be a better version of himself for you and that he still takes you out for dates and never stops trying to win you over.
I hope he pushes you to grow and be the best woman you can be and I hope he reminds you to take deep breaths and simply enjoy the moments you have together.

I love u both so much. Here's to the rest of your forever. ?

Love,
NSB.