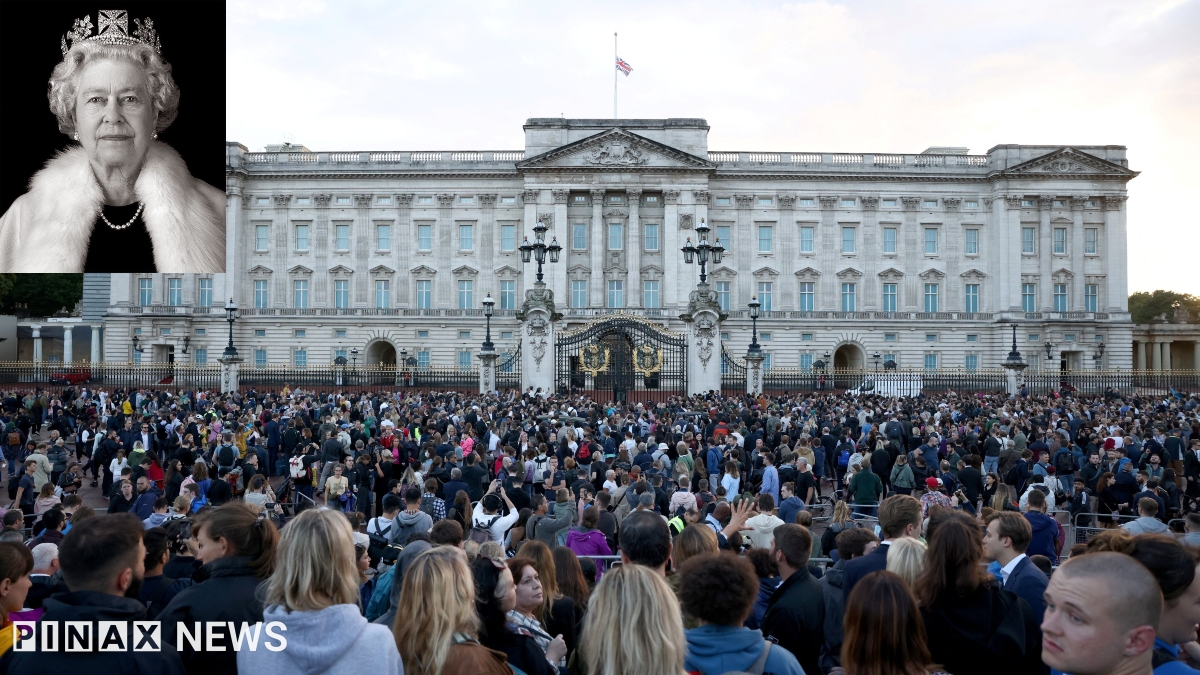 Hundreds of people gather outside Buckingham Palace following the sad demise of Queen Elizabeth the Third – Photos
Today the 8th of September 2022 happens to be a Black Thursday as the Queen of England Queen Elizabeth the II sadly passed on after it was announced that her health was deteriorating which led her to the Balmoral Castle in Scotland under strict supervision by Doctors.
The News came as a shock as it was earlier announced that her health was deteriorating and that she was currently at the Balmore castle in Scotland where she was surrounded by doctors. Her death has left the world in Tears but the people mostly affected by this are the people of England .
Images of thousands of people at the gates of the Buckingham Palace after the unfortunate news are currently making rounds on social media. According to reports, the crowd was heard quietly singing "God save the Queen"