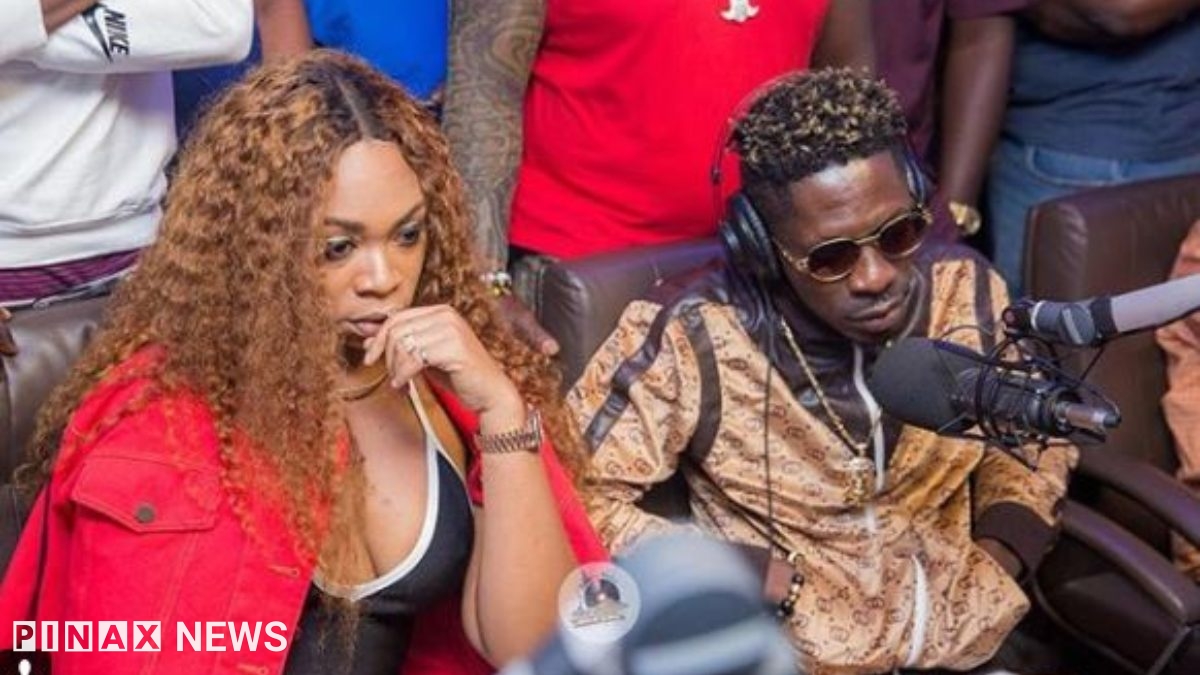 In the words of Shatta Wale, God will open doors for his former girlfriend Michy for representing the SM brand to the fullest although they are no longer together.
The head of SM was unable to join the long list of well-known performers who stood with Stonebwoy at the concert intended to honor his excellence and provide his fans in Ashaiman, where he has lived all his life, with unadulterated entertainment for free.
Shatta Michy, Wale's ex-girlfriend, attended the event and sort of made a statement by performing the SM sign, which Wale refers to as the Symbol of Hope.
In a recent video, Wale was effusive as he showered her baby mama with accolades for displaying maturity and representing the brand despite their breakup.
"I've been doing what a responsible man needs to do in life, anybody around me that even have a problem with me knows me like I'm so responsible for the things that i do"
"So i love the way symbol of hope went high because you built it. I'm not the only person who built it but my and you talked a whole about Shatta Movement and we built it and we go a symbol for it".
"Keep doing this because God is going to bless you, God is going to open many doors for you, God is going to see your heart like yes you are ready for your future and he's going to build a beautiful future plans for you.
"I want to see you flourish, I want to see you shine, I want to see you move on and do something good for yourself and I don't mind when you get married and come and perform you for free"— Shatta Wale concluded