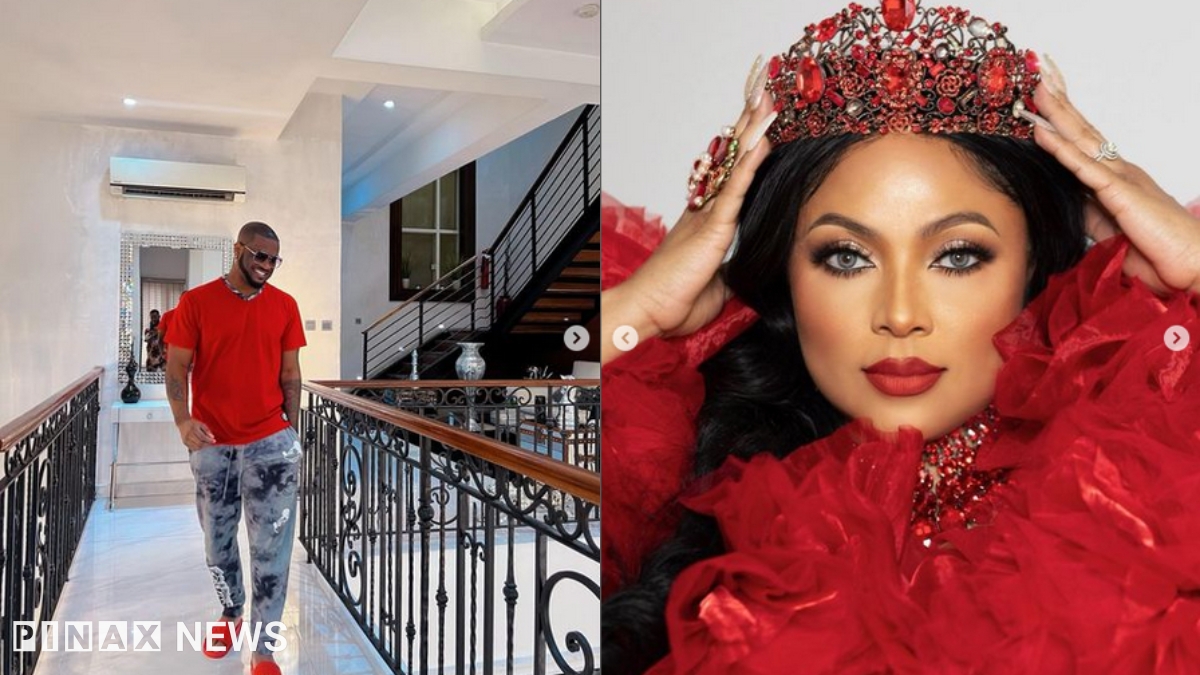 "You have matured into a Fine wine that heaven craves for – Peter Okoye celebrates his wife Lola Omotayo's 50th Birthday
Nigerian Artist Peter Okoye has reacted to the 50th Birthday of his estrange wife Lola Omotayo. On her official Instagram page, Lola posted several photos of herself claiming she is 50 and very proud of her age.
However the one person social media users were looking forward to his wish was that of her Husband Peter Okoye of PSqaure fame. Posting several photos of his wife, Peter indicated that she has matured into a wine that heaven craves for.
He then revealed that she is the wine in his life and that he is intoxicated by her. He captioned it: As wine ages, it matures into a drink that even the heavens crave for.
You are the wine in my life.
You are my sweet intoxication.
Maturing into a more beautiful person
year after year. Wishing you a very
Happy 50th and fabulous Birthday my dear wife! @lolaomotayo_okoye 😘🎉🎂🥳🎈🎊🎁😘🎉🎂🎈🎈🎊🎁😽