Singer Fantana has caused massive reaction on Instagram following a picture of herself which she recently shared on the web.
The former Lynx Entertainment signee packed all her curves and backside in her black tight leggings which has got fans popping out their eyes in shock over her beautiful curves.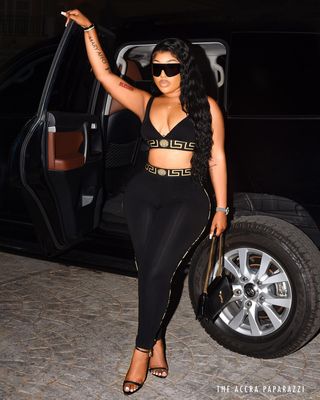 In the photo she was seen standing by her care while her eyes was covered by her dark sunglasses.
Meanwhile it's been a long time since the singer dropped any latest song hence making some fans to question whether she has given up on her career.